Secrets for a Thriving Lawn This Summer
Here's how to have your neighbors green with envy over your lawn.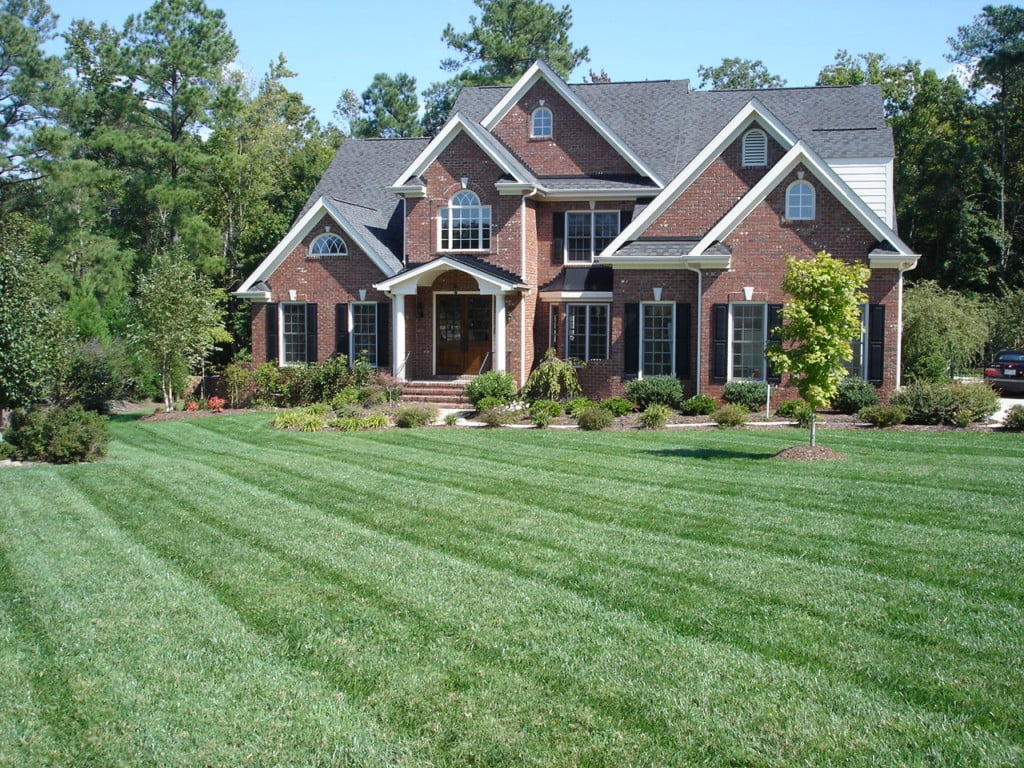 It's official growing season, and there's no better time to begin prepping your lawn for the hot summer months. To ensure your lawn is healthy enough to handle the heat, we got tips from the lawn experts at LawnStarter – a company that takes the hassle out of lawn care by helping Charlotteans find, schedule, pay for, and manage lawn care services.
If you're a do-it-yourself kind of homeowner, you may be wondering how you best care for your lawn during the summer. LawnStarter's co-founder and chief operating officer, Ryan Farley, has the answers.
You'll first need to figure out what kind of grass you have. The two most common types of grass in Charlotte are tall fescue, a cool-season grass, and Bermuda, a warm-season grass. Though both types thrive in Charlotte, some of the tips vary depending on the type, so be sure to follow the right advice for your grass.
Watering
In the summertime, both tall fescue and Bermuda grass need roughly one inch of water each week, either by lawn irrigation or natural rain. If you not sure how much water your lawn has received, stick a screwdriver into the ground – the soil needs to be soaked to a depth of 4 to 6 inches.
Mowing
Fescue is a taller grass, so it should be cut to a height of 3.5 inches in the summer. As for Bermuda, keep it short – no higher than 1.5 to 2 inches.
Pest Control
Keep an eye out for pests called white grubs – they feed on grass roots. The best time to look for the signs of these pests – beetle larvae – is August, so mark your calendar. Insecticide is the most effective preventative and control method, but if your lawn is infested, consider consulting a lawn care professional.
Disease Prevention
Last but not least – achieve a patch-free lawn through proper fertilization, irrigation, and mowing practices. Specifically, summertime is notorious for ailing tall fescue grass with the dreaded brown patch. Bermuda grass can be affected by large patch fungal disease between August and May, but it's not as common as fescue's threat.
If you just can't seem to revive your lawn, consider calling a landscaping specialist who can help diagnose the issue and get your grass back on track.