See 8 Mid-Century Modern SouthPark Homes in "Mad About Modern" Tour
Peruse these privately-owned homes at your own pace on September 10.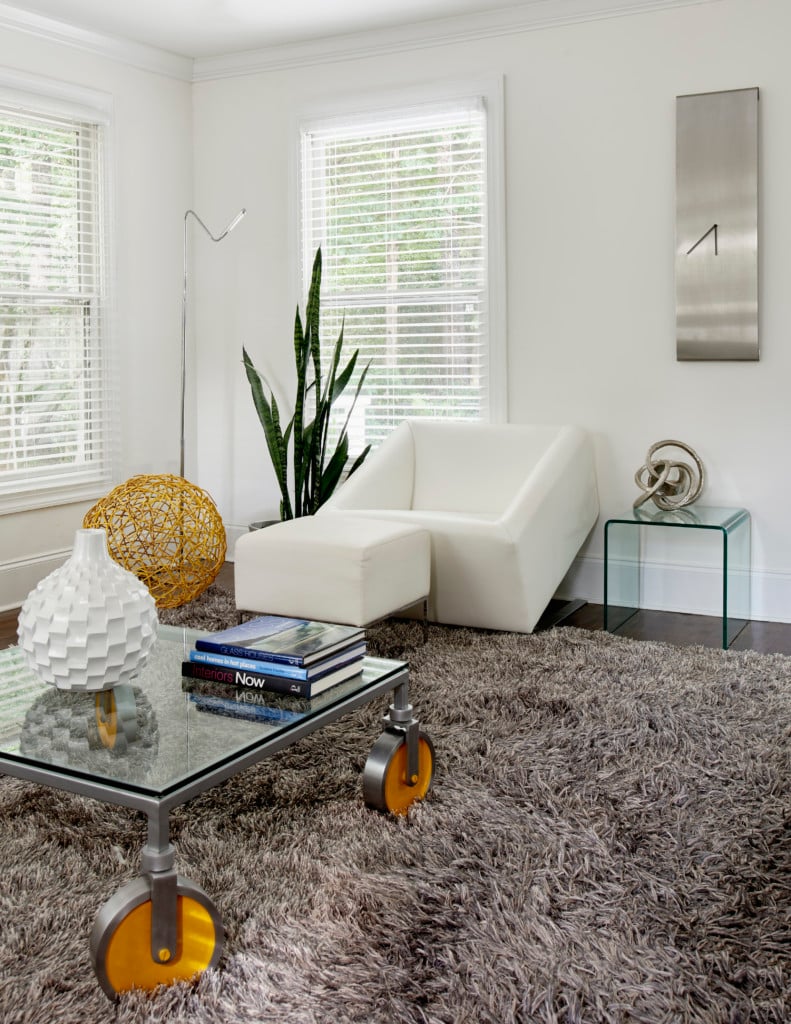 Mid-century modern design fans might want to clear their schedules from 10 a.m. to 4 p.m. on Saturday, September 10. The Mad About Modern home tour is that day, featuring eight mid-century modern homes in the SouthPark area that will be open for self-guided tours.
In these privately-owned homes, you'll see all the features mid-century modern design is known for: clean lines, open floor plans, and seamless integration of the outdoors. Celebrating its fifth year, this event is an up-close-and-personal opportunity to soak in plenty of design inspiration.
Or, if you're a history buff, you can enjoy the tour for that reason, too. Mid-century modern design and architecture was popular around 1935-1965, and thus speaks volumes about Charlotte's history as a growing city. The Charlotte Museum of History is hosting the tour, and the president and CEO of the museum, Kay Peninger, says, "Mid-century modern buildings represent a unique time in Charlotte's history and also embody an aesthetic that focuses on simple, functional and beautiful spaces. We want to cultivate an appreciation of these places so they will be here to help tell our region's story for years to come."
The Mad About Modern tour is open the public, but you will need to buy a ticket. Advance tickets are on sale at charlottemuseum.org: $20 for museum members and $25 for non-members. After that, you can get a day-of ticket on September 10 for $30 at Hans Krug Fine European Cabinetry in The Village at SouthPark (4310 Sharon Road).
Things to know:
If you buy your ticket before 5 p.m. on September 8, you'll also receive a FREE ticket to the Bechtler Museum of Modern Art's The House That Modernism Built exhibit, which ends that following Sunday, September 11.
No kids under 12 are permitted.
Since you will be entering people's actual homes, you will be asked to kindly take off your shoes before stepping inside—maybe wear easy slip-ons?
Call The Charlotte Museum of History with additional questions at (704) 568-1774.