Seeds, Chicks, & Pickles: Home + Garden Happenings
Check out these educational opportunities and chances to support your local garden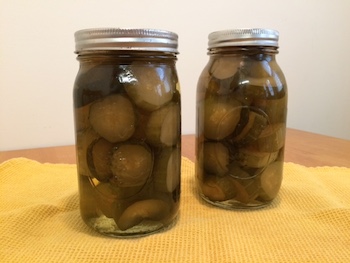 The Mecklenburg County Cooperative Extension continues its Sustainable Living Series this week with its Pickles, Relishes and Fermented Foods class. Attendees will learn techniques for hot-water-bath, refrigerator, and fermented pickles during the hands-on class. The class does have a prerequisite; participants must complete The Science of Home Food Preservation class, which is available via webinar. Pickles, Relishes, and Fermented Foods takes place this Friday, May 22, from noon to 2 p.m. The cost is $18. Preregistration is required and must be completed two days before the class. Click here for registration instructions.
Savory Spice Shop is celebrating seeds and seasonal eating this summer with its Seed to Seed program. Many seeds or "whole spices" are used to add flavor to cooking, such as cumin seeds, mustard seeds, fennel seeds, and coriander seeds. The shop's website shares growing tips, recipes, and photos of others' gardens. Savory Rewards members receive special discounts and samples. Visit the website to learn more about the program, and check out one of the shop's two Charlotte-area locations in South End's Atherton Mill or Huntersville's Birkdale Village.
Wing Haven Gardens needs names for its newest residents. Six baby chicks will move into the Hen House in the Children's Garden at the end of the month. You can visit the garden, see the chicks in the coop, and submit a name, or follow this link to see photos of the chicks and submit a name through Facebook. Wing Haven is also asking for financial donations to support the chicks, which will be part of the gardens' educational outreach programs.