Send Summer Out in Style
The last weekend of the season is full of fun events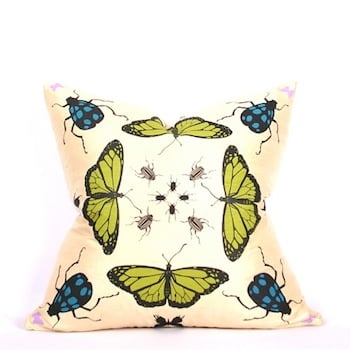 Don't let the weekend pass you by without checking out some local art, exploring homes in the Dilworth neighborhood, or taking a class at Windcrest Farm.
This weekend, Festival in the Park celebrates its 50th anniversary. More than 150 artisans, many who've appeared here on the blog and in the pages of Charlotte Home + Garden, will exhibit and sell their work in Freedom Park. The festival starts today and continues until 9:30 tonight. Weekend hours are Saturday, 10 a.m. to 9:30 p.m., and Sunday, 11 a.m. to 6 p.m.
The Dilworth Home Tour also starts tonight. Check out our Monday blog post for all the details.
On Saturday, the Sanctuary of Davidson presents The Downtown Davidson Art Crawl from 6 p.m. to 9 p.m. More than 20 local artists will exhibit their handmade work on the sidewalks of Main Street and at The Rumor Mill Market. Main Street shops will be open late, and several will offer beer and wine tastings. Booths with face painting and crafts will entertain the kids.
Windcrest Farm in Monroe closes out the weekend with a class on Fall Seed Starting & Plant Propagation from 3 p.m. to 5:30 p.m. Windcrest is a USDA Certified Organic farm and will teach participants hands-on, organic techniques for propagating, planting, fertilizing, and managing pests and pathogens. The class costs $40 in advance and $75 for two people; or tickets at the door cost $45. The fee includes a seeding tray, soil media, and seeds.