Several spooky happenings in Charlotte craft beer this weekend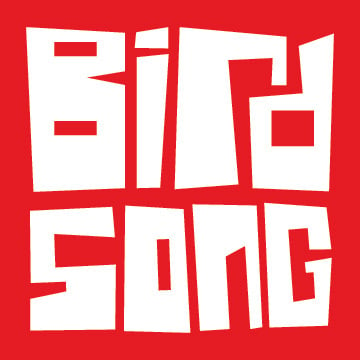 This year, Halloween fell on a … Monday. So you'll want to check out these Charlotte craft beer events this weekend for good, ghoulish times:
–One of Birdsong Brewing's most popular seasonals, MexiCali Stout, is back. This beer boasts a solid flavor of coffee (locally from Central Coffee), cinnamon, cacao nibs and a punch of heat with serrano chile peppers. Perfect as the cooler weather sets in to the city, MexiCali is being released at the taproom this Saturday. You can get it on draft as well as take it home by purchasing 4-packs of cans.
To celebrate MexiCali's release, Birdsong is once again putting on its haunted brewery tours, which will begin Saturday at 6:30 p.m and run every 45 minutes thereafter until the brewery closes at 10. There's no cost for the tours but it is recommended you arrive 30 minutes early to the tour you want to go on in order to secure a spot. Costumes are aso encouraged; Birdsong will be awarding prizes to the most creative ones.
–Two years ago, D9 Brewing had its grand opening and the Cornelius brewery has made a name for itself in that time, most recently highlighted by bringing home a gold medal at the 2016 Great American Beer Festival for its System Naturae. The brewery has also debuted a new taproom in order to keep up with increased production (and traffic).
You can see the new taproom and toast two years to D9 this Saturday at its Grand Reopening/Hallowversary party Saturday from 5 p.m. to 10 p.m. This event is highlighted by the brewery releasing 13 special Halloween beers. D9 has been teasing these beers over the last week on social media, including The Darkness, a 12 percent ABV raisin bourbon stout; The Redrum, a rum barrel-aged red ale; and Weeping Angel, a black raspberry chianti barrel-aged white sour (that description alone should tantalize you).
There will also be live music, food trucks and a costume contest. Keep up with all the beer releases leading up to the event by following the brewery on Twitter.
–Legion Brewing is all about the treats (no tricks) this Saturday as it hosts Friends and Beerfest: Harvest Edition from 2 p.m. to 6 p.m. This celebration features a pig pickin', pumpkin painting and candy for the kids, as well as live music from The Grassabillies, Coddle Creek and LaGoons.
And, of course, there will be beer. As part of the Beerfest, Legion will be releasing two previous beers and two new ones at the top of every hour. Here's the lineup:
Coffee Porter brewed with Sumatra Lintong coffee (2 p.m.)
American Barleywine brewed with local hops in Laurel Springs, NC (3 p.m.)
Oaktoberfest (4 p.m.)
Jungle Barrel, Legion's Weizenbock aged in rum barrels (5 p.m.)
Legion will also be collecting nonperishable food items Saturday for the Second Harvest Food Bank of Metrolina. For each item donated, you will receive a raffle ticket for prizes to be drawn during the festival.
–Finally, don't forget about NoDa's "official" fifth-year anniversary party Saturday.