Shop Unique, Chic Items at New Fort Mill Home Store
Aesthetic Addiction recently opened its Main Street doors on May 12.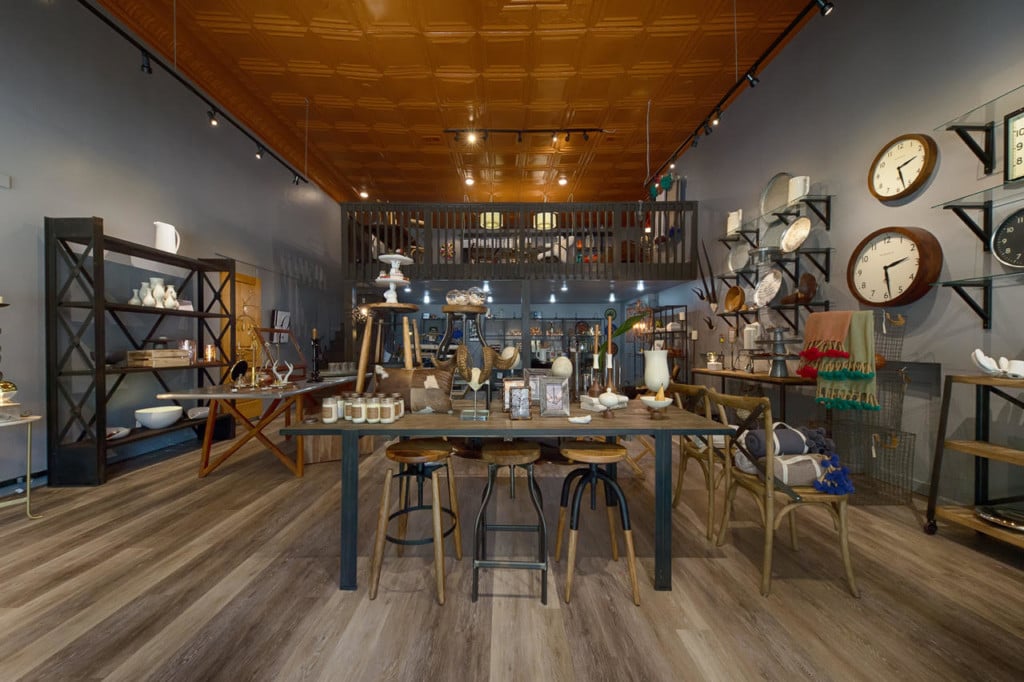 There's a new home decor and furnishings store in town, and it's full of unexpected goods. Aesthetic Addiction is located at 227 Main Street in Fort Mill, and its inventory includes striking wood-and-iron tables, modern farmhouse accessories, and chic, minimalist accent furniture. The store is two stories high and filled artfully with contemporary pieces made with reclaimed wood and natural materials. Eclectic and vintage items also inhabit the space, including thoughtful home accessories like coffee table books and barware.
Aesthetic Addiction's gamut of products also includes gifts, artwork, jewelry, and furniture. Prices range anywhere from $15 to $3,000, making it a pretty affordable way to get your fashionable home decor fix.
The store, housed in a 100-year-old refurbished department store building, showcases "house goals" of its own. Rich gray walls are complemented by the original tin ceiling painted a copper hue, achieving a look Store Owner Garry Burrell describes as "barn wood, rust, and glamour." Burrell is a Rock Hill native and former New York City art and design executive. He says his store offers "high-quality craftsmanship but with a relaxed, down-to-earth attitude."
You can shop Aesthetic Addiction on Tuesdays through Saturdays from noon to 5 p.m., or by special appointment. Their website is still under construction, but you can visit their Facebook page here.