Shots Fired Into Owen's Bagel & Deli in South End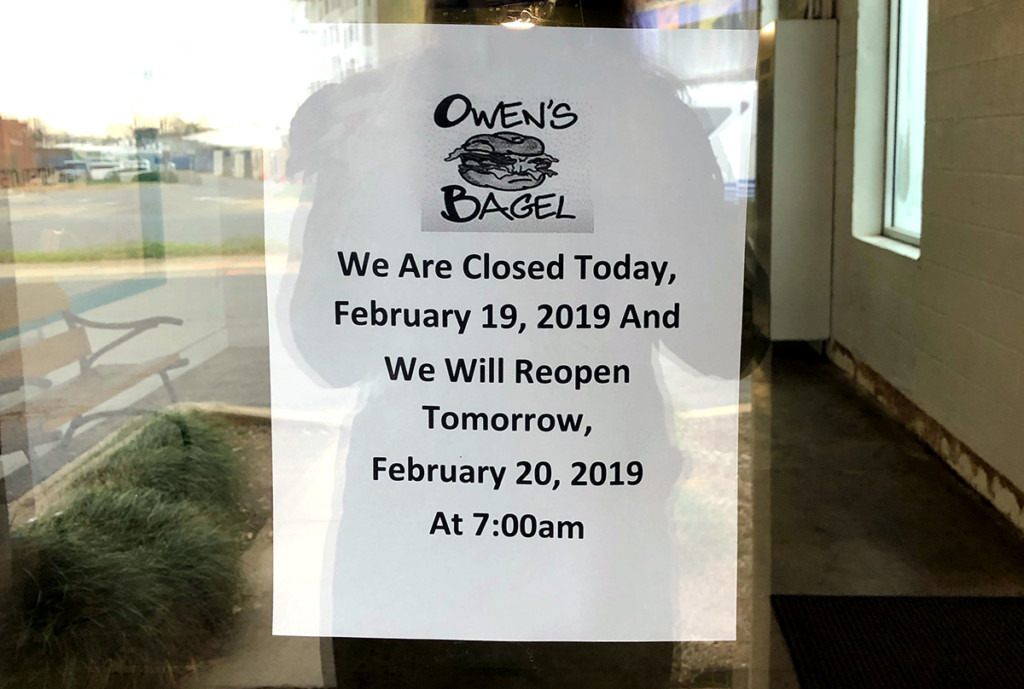 Owen's Bagel & Deli is closed for business today after officers responded to a shots fired call this morning, February 19, at 6:28 a.m. One window of the South Boulevard property appears to have three bullet holes, but the exact number of shots was not available by press time.
The popular breakfast spot was occupied at the time of the call, but "it does not appear that anyone was injured," Charlotte-Mecklenburg Police Officer Keith Trietley tells me over an email. Owner Ashley Wyrick was not available for comment.
According to a sign outside of Owen's, they will reopen tomorrow, February 20, at 7 a.m.