Show Me Love
June bridal events in the QC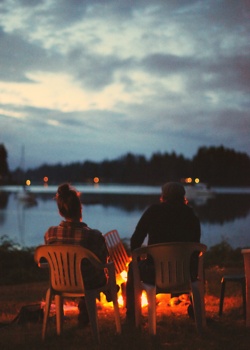 The immediate sense of relaxation that ensues in the midst of a Southern summer is almost palpable. No sense in allowing the stress of a wedding on the books to interfere with the short-lived sweetness of the season. And lucky for our brides to-be, we're keeping you up-to-date on all the must-see trunk shows and most-shop sales. If you missed some of last month's, don't fret. There are plenty more to come this month. Plus I'll be covering all the "I do" details here on the blog as well. So here they are. Pencil in your calendars and I hope to see all of you there!
Jim Hjelm Trunk Show: June 6-8
I know I'm excited to see some new designs from this label, which opted out of showing at Bridal Market Week in NYC! Hayden Olivia (704) 333-0377 for appointments
Ines Di Santo Trunk Show: June 6-8
The architectural chiffon skirts that dominated the new collection are simply stunning. Hayden Olivia (704) 333-0377 for appointments.
The Wedding Workshop: June 22
From place cards to wedding boards, Paper Source at Phillips Place will cover it all in this in-depth workshop. Plus all attendees get a 10% discount on any purchases following. Paper Source Phillips Place: Click here to sign up.