Show Mom You Care With These Thoughtful Mother's Day Gifts
You'll definitely be the favorite after gifting mom (or grandma) one of these thoughtful presents.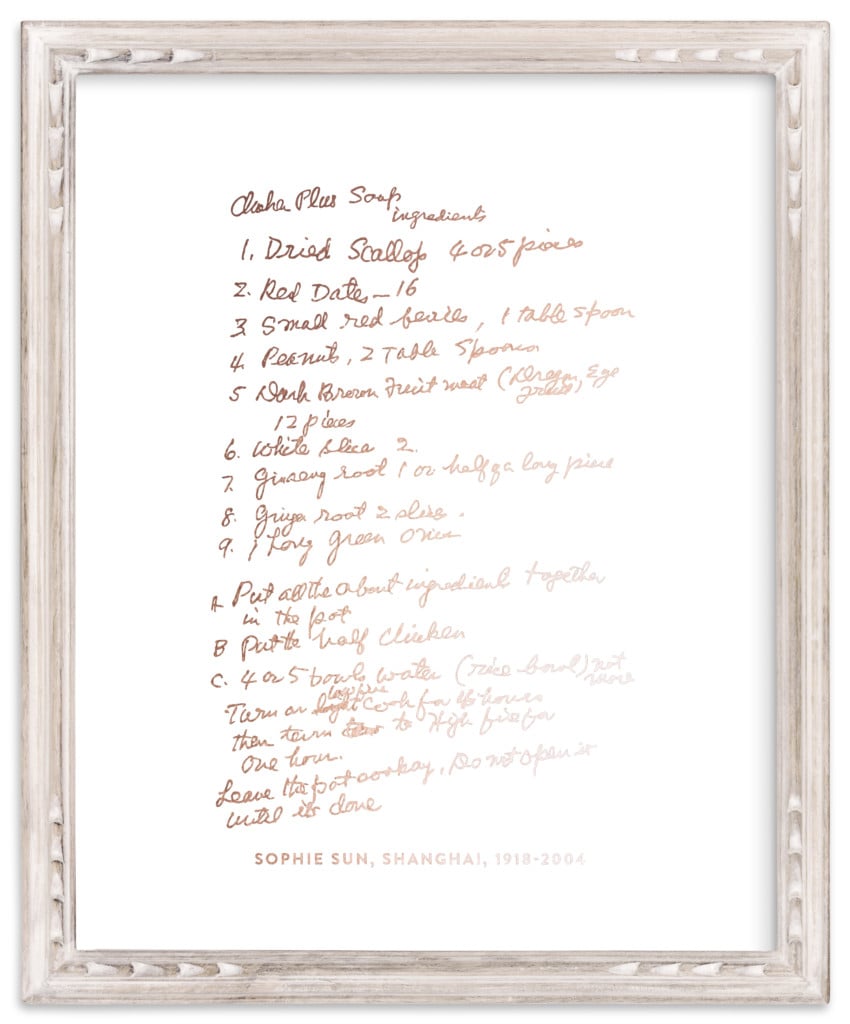 In just a couple short weeks, it will be Mother's Day. Some overachievers have already purchased their mom or grandmother or mother figure a gift for this special day of matronly celebration, but for the rest of us realists, the gift shopping usually gets done about a week before the holiday.
If you're still scrambling for that thoughtful present for the woman who gave you the gift of life, look no further. We've compiled some of the most stylish and actually useful Mother's Day gifts that would make any mom gleam with happiness.

Family Heirloom Art
Preserve a piece of precious family history for mom or grandma in the form of a framed foil art print. Grab the handwritten sauce recipe that's been passed down for generations, scan it, upload it and choose a frame here, and voila! For the creatives: Write a thoughtful poem and choose a handwritten font here for your words to be hung in a special spot in mom's heart (or office). Framed foil recipe from $104; framed foil poem from $135, minted.com

Chic Desk Accessories
Is mom a blogger or a work-from-home extraordinaire? Spice up her desk presence with sleek photo frames, lidded boxes for runaway paper clips, and chic trays to keep everything in one spot. As a bonus, print out a couple pictures for the frames – moms love seeing their kids' smiling faces, no matter how they get! $160, deqor.com

Stylish Massage Pillow
Every mom needs time to decompress and relax from the tensions of everyday life. Instead of the predictable spa gift card, why not get mom a lifetime of massages? The innovative M Cushion pillow, designed by celebrity designer Jay Godfrey, not only looks fabulous on the couch or bed, but it also features dual-core memory foam and bi-directional massage heads for the ultimate heated shiatsu massage. $160, www.mcushion.com

Favorite Flowers in Fashionable Planters
You could get your mom a bouquet of flowers, or you can take it a step further and get her gorgeous lattice planters and then fill them with fresh flowers. Planting her favorite flowers in a new set of planters is the thoughtful way to celebrate your botany-loving mother. This set of three ceramic pots is convertible, making them suitable for the sunroom or the living room. $52, Rug & Home

Trendy Nursery Rug
Celebrate the new mom or mom-to-be in your life with a nursery rug that will surpass generic styles and bring charm into the room. Not only is this "Baby" rug adorable, but it's also free of toxic chemicals, all-natural, and hypo-allergenic to ensure baby stays healthy. The busy mom will also love that it's completely machine washable. $208, Lorena Canals

A Clean House
We can't think of anyone who'd turn down a clean home. If mom is primary house tidier, it's time for her to put down the scrubber and let someone else to do the work. Two Maids & A Mop just opened in Charlotte, and they offer a "Pay for Performance Plan." After the cleaning, you rate the performance and the maids are paid accordingly — a motivation technique that helps ensure your home gets the attention it deserves.