Signs of Spring
Buds and blooms signal warmer days to come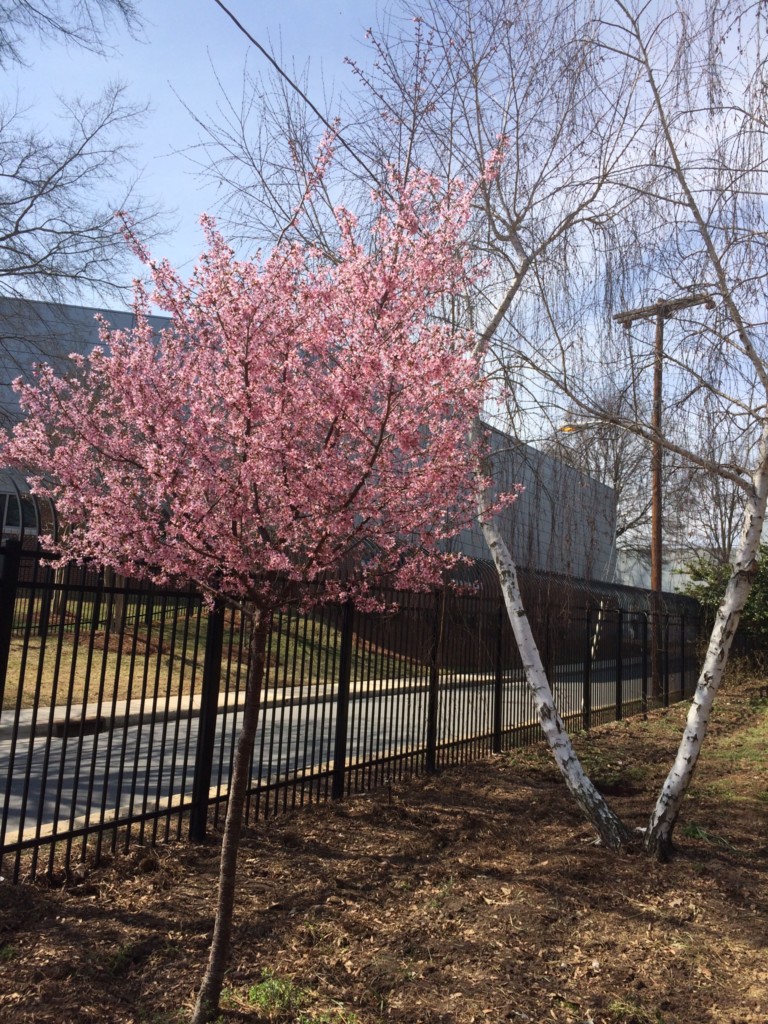 Gloomy weather may linger, but many signs around the city this week pointed toward spring.
Blossoms and bulbs along East Boulevard.
Winter-blooming camellias are on the way out. But the late bloomers are still putting on a show.
Kings Drive Farmers Market announces its opening date for the season.
McGill Rose Garden gets spruced up for spring.
And many bulbs, blooms, and bushes at McGill are waking up from winter.
——————–
We want to hear from you! Voting is now open for the Shopping + Home section of Charlotte Magazine's Best of the Best Voters' Choice Awards. From fine jewelry to antiques, bedding and linens to plants — we want to know where you go. Click here to vote for your favorite places in town. Ballot closes March 22.