Sip Single Barrel Bourbon in Charlotte This Summer
Rare Roots Hospitality has a private stash of Eagle Rare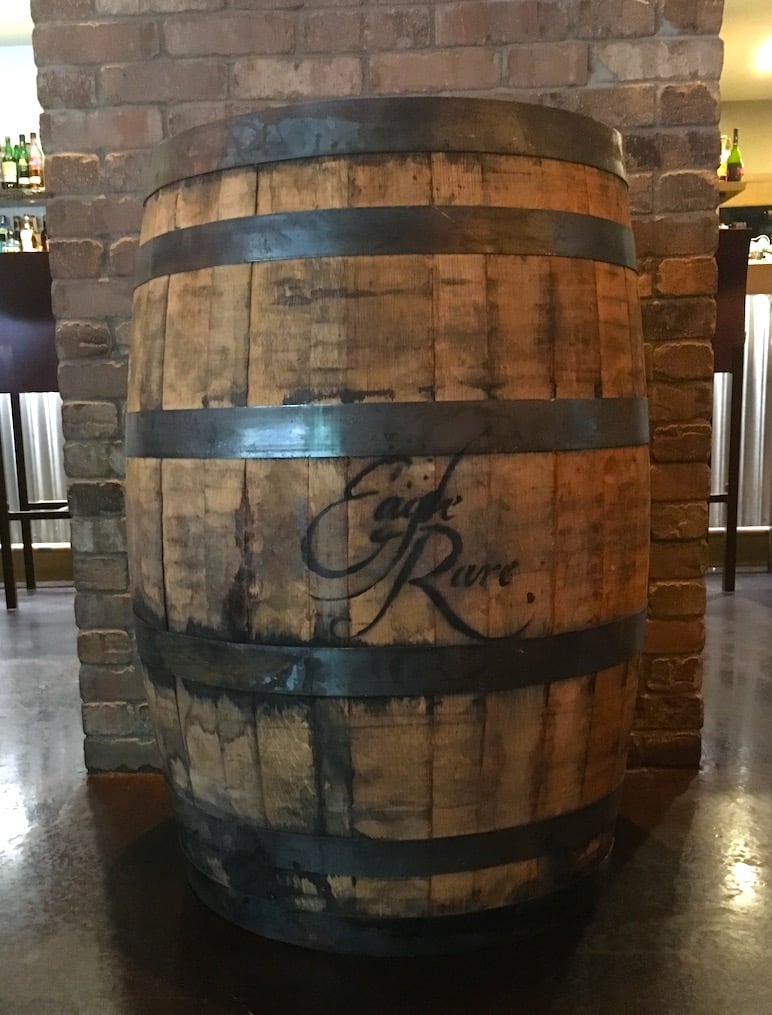 Bourbon drinkers in the city have a chance to dip into a limited supply of single barrel Kentucky brown water this summer.
The Rare Roots Hospitality Group—which operates two locations of Dressler's, Dogwood Southern Table & Bar, and new addition The Porter's House—bought its own barrel of Eagle Rare, a Buffalo Trace Distillery bourbon, and is offering the whiskey ($16 a pour) while its supply lasts.
For the uninitiated, single barrel bourbon—as its name implies—comes from one aging barrel instead of many that are blended together. The result is a different, more nuanced flavor than a whiskey made from multiple barrels. Each single barrel bourbon is unique; the subtle flavors imparted by the specific barrel and its location in the rickhouse during the aging process vary from one barrel to the next.
In this case, I found Rare Roots' single barrel Eagle Rare to be smokier and woodsier than traditional Eagle Rare, which has a sweet, caramel taste. Although the single barrel version smells as if it would have a higher alcohol content, it's 90 proof and remarkably smooth.
Rare Roots picked up its 53-gallon barrel (about 230 bottles' worth) in early May. The bourbon is divvied among the restaurant group's properties, but once it's gone, it's gone—and after my visit with head bartender Brian Lorusso last night, that'll be sooner rather than later.