Small Space Solutions
See how these apartments and condos make smart design work for their small spaces.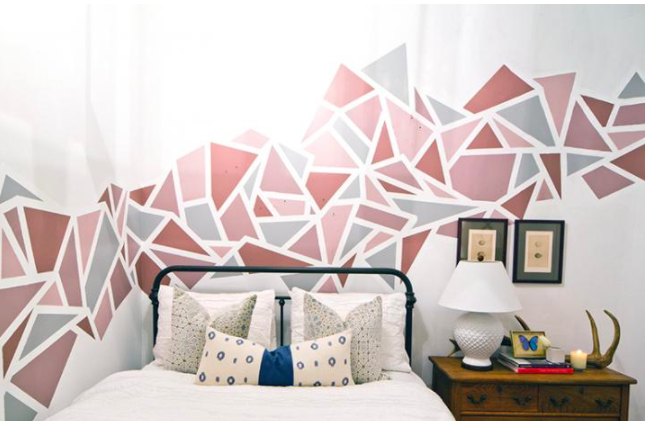 Having a big home sounds nice to some, but for others, it's either not a preference or not a possibility. Some people enjoy towering above Center City in a chic condo. Others like the amenities that come with modern apartment complexes—well-manicured pools, private fitness centers, and free coffee are just some perks many Charlotte-area complexes offer these days.
Whatever your reason might be for living in a condo or apartment, there's no doubting the fact that you have limited space to work with. To give you some inspiration and show you how you how some fellow Charlotteans have coped with minimal square footage, below are some examples of genius small space solutions that don't sacrifice style or comfort.
Draw the eye through the space
One of the biggest drawbacks of small living areas is that they can feel closed-off. And sometimes, bulky decorating only makes it worse. To reverse the claustrophobia effect, trick the eyes into feeling like they are looking at more than is truly there. For example, the bedroom in this Highland Mill Loft may be small, but the geometric wall paintings make it feel bigger simply by drawing the eye across the walls in a fluid motion.
You can employ a similar technique in various rooms by using wallpaper or wall decor that stretches from one wall to another—the key is to create attention but disperse it throughout the room; don't let it linger in a crowded corner.
Get creative with materials
If you live in a studio condo like Charlotte designer Geri Cruickshank Eaker, 690 square feet of open space can sound like a harrowing challenge. However, mod-lover Eaker calls herself an "IKEA hacker" and finagles various pieces of IKEA furniture to ideally fit her style as well as her Fourth Ward space. As studio condos and apartments don't give the resident a separate bedroom, it seems like having people over would be impossible given the lack of privacy. But Eaker remedied this with a makeshift dressing room—she bolted together 2-by-4 slats of poplar wood as well as popular greenhouse material polycarbonate to create a "dressing room" wall that melded beautifully with her cool contemporary style. Additionally, she uses thoughtfully placed partitions around the space to create the perception of different rooms. See the full article on Eaker's condo here.
When in doubt, mobilize
Sometimes, you just don't have enough space for everything. For that, Eaker (from above) makes her furniture move. Her bed and bedside tables sit on castors, allowing them to be mobile when Eaker needs the space. Incorporating some mobile pieces (or transforming pieces to be mobile) is a simple small space solution that can help alleviate the idea that your apartment's design allows no room for change. Consider placing your dining table on castors, for example, in a space that doesn't really allow for a dining area. This way, it can be wheeled out for company or used as an extra storage surface in the meantime. More of Eaker's small space hacks are here.