Smart DIY Bathroom Organization Tricks
Reusing old items is a smart and stylish way to organize your bathroom.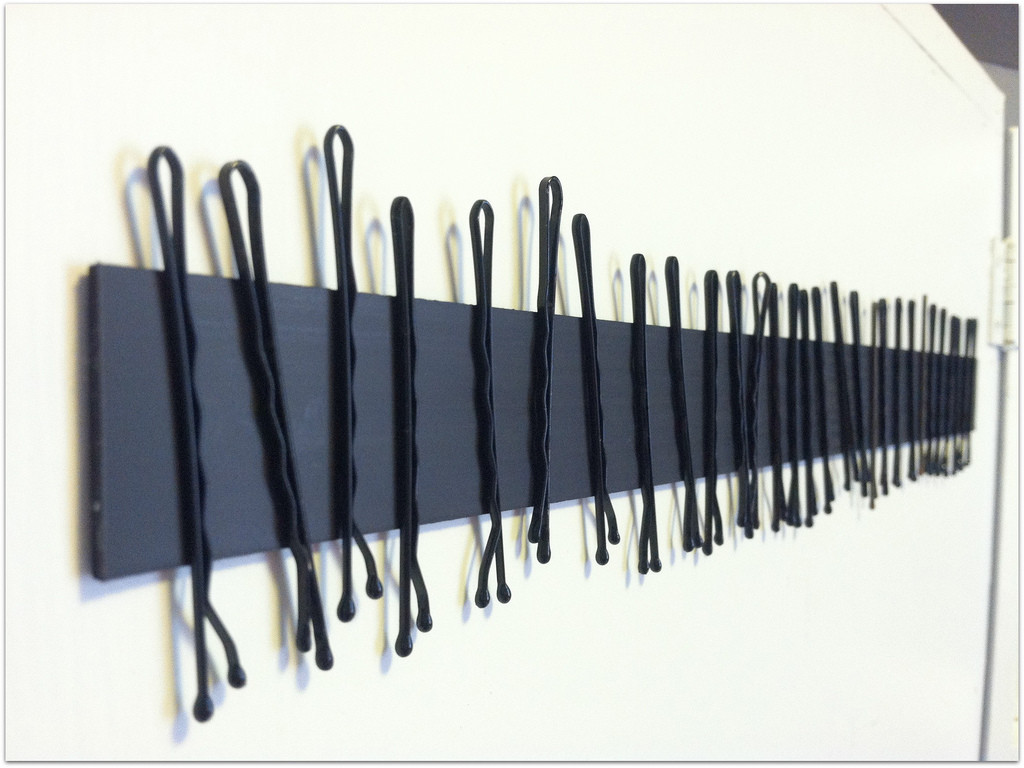 The bathroom is one of the places in the home that cannot function without organization. Think about it: without designated places to put your bath towels, toiletries, cleaning supplies, accessories, and other miscellaneous items, your little powder room would be a crowded mess. Since bathrooms are such confined spaces, it's easy for them to look cluttered. That's where smart organization techniques come in.
You don't have to shell out loads of cash on stylish organization accessories. Instead, you can make use out of plenty of items you have laying around the house. Re-purposing things like old coffee cans and kitchen drawer organizers can quickly transform your hopeless bathroom into a functional powder room.
For your hair tools and products
If you don't have the cabinet space to store away unsightly hair supplies or other accessories, you can easily create your own rustic-looking storage containers. Simply take a couple old coffee cans–the bigger, the better–and purchase rope the thickness of your choice at the local craft store. Make sure the rope is long enough to wrap around the entire can without leaving any uncovered spaces. Then, start from the bottom and twirl the rope around the coffee can, super-gluing it along the way. The result is an attractive cylinder that hides even your most unsightly and embarrassing products.
For little miscelleanous items
Small toiletries like cotton swabs, bobby pins, nail clippers, and makeup are much easier accessed when not haphazardly thrown into a free-for-all drawer. Free-for-all drawers are nightmares–random things are strewn about, and there is no rhyme or reason separating the things that belong in the drawer and the things that you threw in on a whim. Stop the madness. Use an old kitchen drawer organizer to slide into the drawer. Now, you have slots designated for certain categories of items. If you need to, write on a piece of tape to further specify what goes in each spot.
You can also build your own easy drawer organizer using 1/4 inch craft wood from Lowe's. First, arrange your items in the drawer according to type, making sure they all fit like a puzzle. Then, measure out how much wood you'll need for the dividers and the outside rectangle to hold them all together. Think of the organizer as a smaller drawer insert. They can either cut the boards for you at Lowe's (if you go this route, bring your measurements), or you can use a skill saw at home. Once you have your correctly sized pieces of wood arranged in the perfect formation (test it in the drawer to ensure it fits!), get to glueing. Use a heavy duty construction glue that dries clear for the best results.
To free up counter space
Counter space is crucial in a bathroom, especially if it's shared. To free up valuable real estate, use a pretty stacked plate rack to serve as a storage solution for things like soaps and lotions. You can choose to use this hack in either a more stylish or more functional way. It just depends on your needs for the space.
For your towels
Instead of the traditional towel rod, you can make more use of the space with coat hooks, which allow you to hang many more towels at once. To get even more help from this DIY trick, hang the coat hooks on a decorative crown molding shelf to give you an extra spot for storing items. You can put decorative objects like fresh flowers and picture frames on the shelf, and you can also use it to store your unused towels.
For metal objects
There are plenty of small metal objects that live in the bathroom. The problem is, it's very easy to lose these little objects. To keep them in check, install a strip of magnet to any place in your bathroom. Some people put them on the wall for quick access, but for a more tasteful tactic, consider hiding yours in a drawer or on the inside of a cabinet door. The magnetic strip is easy to apply and holds onto things like bobby pins, tweezers, eyelash curlers, nail tools, and trimming scissors.