Smart Storage Solutions
Make the most of your space with these simple and smart storage solutions.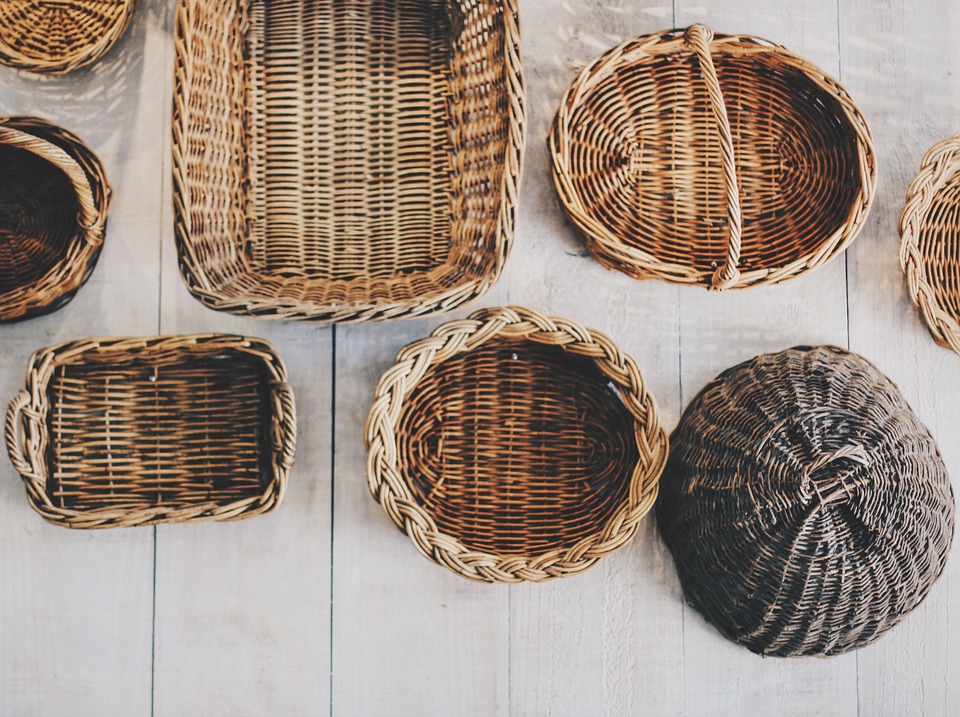 Sometimes you just don't have a lot of room to work with. Or, sometimes you do have a lot of room, but your amount of stuff greatly beats out your square footage. No matter which boat you're in, it sounds like you need to wave the white flag and call for rescue.
Your solution to a cluttered home is finding new storage solutions that will revolutionize the way you view your space. If you're struggling to find ways to hide your miscellaneous stuff, here are some aesthetically pleasing storage solutions that will make your home a happy one.
Baskets. A must-have for rustic and farmhouse-style homes, baskets are a simple storage idea for everything from towels to magazines to craft supplies to blankets.
Trays. For the smaller items lying around, trays are your savior. Place a try on your coffee table, bathroom counter, or makeup vanity for an easy way to organize loose items.
Vases. A prettier way to keep track of remotes and large kitchen utensils.
Pot rack. No enough kitchen cabinet space? Look to the ceiling for answers. Make use of the space above your kitchen island to hang bulky pots so you can save crucial cabinet space for other, less-sightly kitchen must-haves.
Hooks. A very simple idea but surprisingly more useful than you realize, placing hooks around the house—on the walls, on the insides of cabinet doors—are sneaky ways to hang things that you don't have room to store. Fashionable hats on the wall are surprisingly a chic decoration, and you can hang measuring spoons on the insides of kitchen cabinets for easy access.
Double-duty furniture. Make a small investment in some furniture pieces that do more than look pretty. Pieces such as ottomans, benches, and even bed frames with hidden storage inside/underneath help hide the crazy without adding an extra item to your space.
File/magazine holders. If you find some especially stylish file or magazine holders, don't be afraid to use them to organize other objects that could fit. Maybe your clutch collection or all those beanies you've acquired over the years?