Smith, Panthers Handle Reunion With Class
Six months after the Panthers cut the best player they've ever had, Steve Smith was surprisingly quiet before, during and after the Ravens' convincing win on Sunday.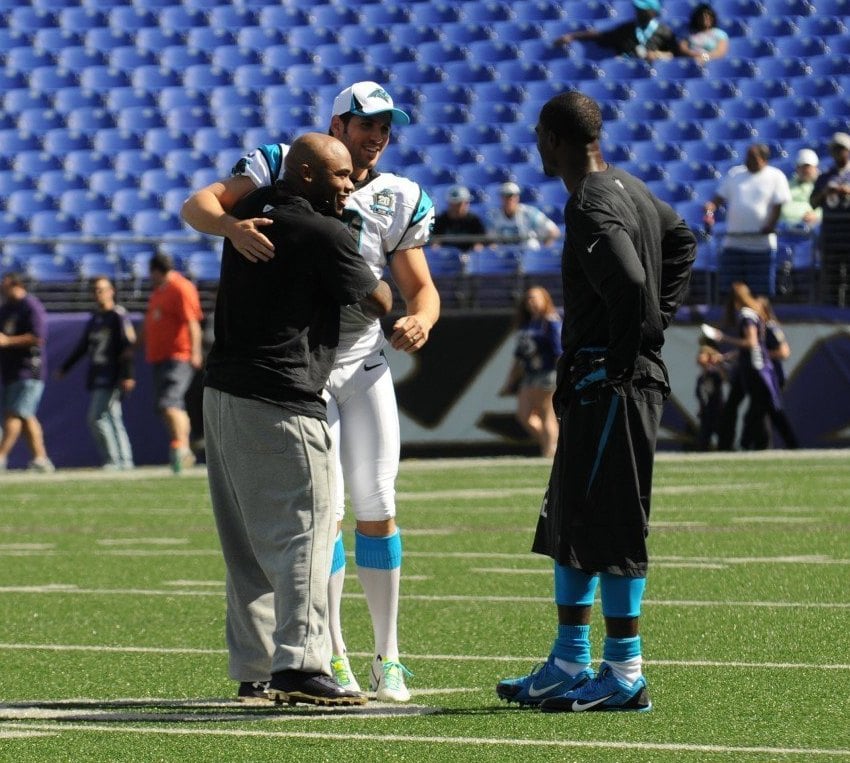 It's Jimmy Clausen Week in the Carolinas. The Panthers' starting quarterback for much of the ill-fated 2010 season is now a backup with the Bears, who visit Bank of America Stadium this weekend.
But since Jimmy Clausen Week is unlikely to stir up as many emotions as Panthers fans experienced the last seven days, hopefully you'll indulge me with one final post from Steve Smith Week.
Six months after Carolina cut the best player they've ever had, Smith was surprisingly quiet before, during and after Baltimore's convincing 38-10 win over the Panthers on Sunday.
The Ravens receiver could have crowed plenty. But after slicing through the Panthers defense for 139 yards and two touchdowns, Smith dished out his only one-liner during his final answer from the post-game podium.
"That film was a coaching session. 35-years-old and I ran around those boys like they were schoolyard kids," Smith quipped, taking a dig at Carolina's suddenly leaky defense.
But while Smith holds a serious grudge toward some within the Panthers' organization, he spent a good portion of pregame reuniting with many of his former teammates. He later admitted that emotions overcame him at times, specifically when he saw linebacker Thomas Davis, center Ryan Kalil, and offensive tackle Byron Bell.
Smith did not end up running into Ron Rivera on the field, so Carolina's head coach went to the Ravens' locker room after the game.
"First of all, I'm not a sore loser," Rivera said, when asked why he took a special trip across the hall. "Secondly, I've got a tremendous amount of respect for who Steve is and what Steve's done for this team, and what he's done for me personally.
"I wanted to make sure he knew that I had enough respect for him that I would come over and congratulate him and wish him the best of luck. It was a very quick conversation, but it was nice. It was good to see him, and I think he knew that I have respect for who he is."
So in the end, Smith got his revenge. But both sides of the highly charged reunion handled it all with class.