Snack-Sized Review: Harriet's Hamburgers, Now Open at Optimist Hall
The highly anticipated spot from Papi Queso and The Plaid Penguin is finally here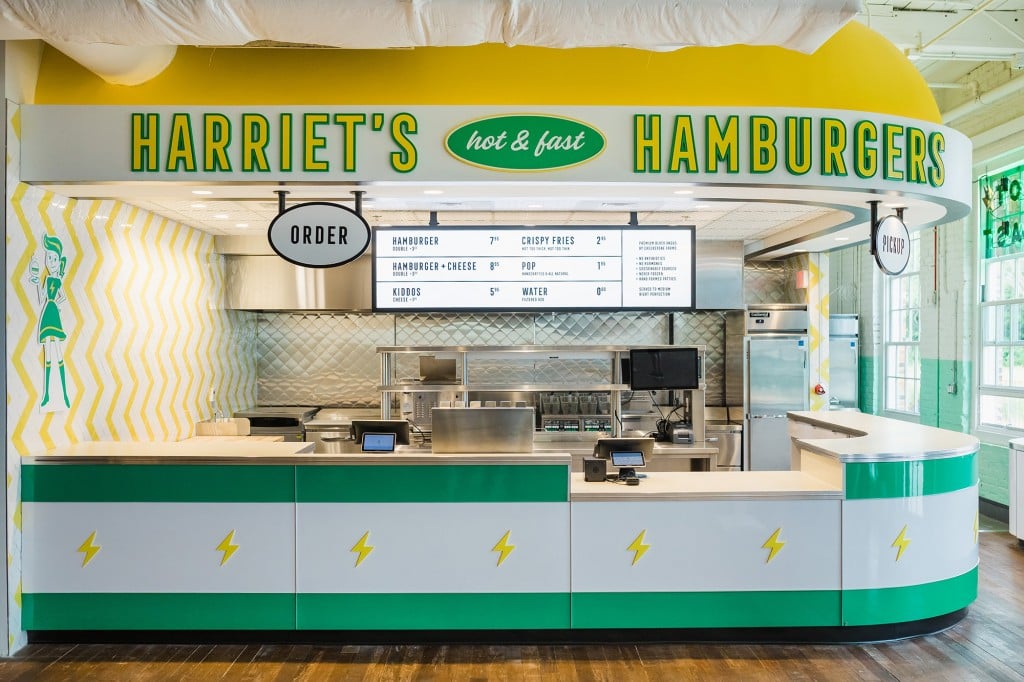 You know those days where you just need a good cheeseburger? Not the greasy drive-thru variety, but nothing fancy with gourmet toppings you can't pronounce. Just a solid, no-frills burger. Well, here she is: Harriet's Hamburgers' exquisite blend of Black Angus short rib, brisket, and chuck charred and double-stacked with white American cheese, house-made pickles, ribboned red onions, and Harriet's signature sauce on a buttery brioche bun. Each bite of mouthful of meaty, cheesy goodness satisfies that urgent burger craving. The teams behind Papi Queso and The Plaid Penguin are behind this masterpiece, and they sold their first 100 burgers in less than two minutes at a preview event this summer. Order one at their walk-up window at Optimist Hall, and you'll understand why.

Harriet's Hamburgers opened on Sept. 14 at Optimist Hall. They're just doing online orders, with guests picking up at the Hot & Fast window beside the stall, for the first week. In-person ordering started this week.
The menu is simple: burgers, fries, soda, and water. The pricing breakdown: Hamburgers run $7.95 (and you make it a double for $3 more); cheeseburgers, $8.95 (double for $3 more); a "Kiddos"-size burger for $5.95 ($1 more for cheese); crispy fries for $2.95, and pop for $1.95.