Social Venture Partners Charlotte Plants a Seed
A group of venture philanthropists is hoping to change the way Charlotte aids nonprofits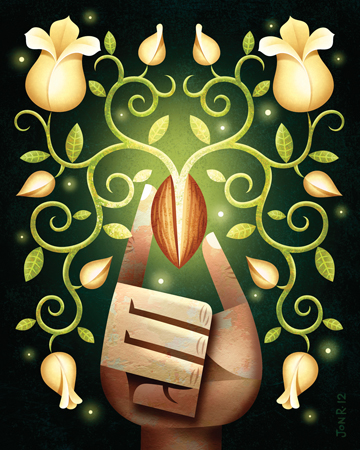 Charlotte is known as a generous city. Lots of people here donate lots of money to lots of causes. But for one group of successful business folks, writing the check is just the beginning. They are members of Social Venture Partners Charlotte (SVPC), which is an organization that tackles community needs using an approach called venture philanthropy. Loosely translated: Charlotte's movers and shakers who are tops in their industries donate money to SVPC, and then work hands-on with donation recipients—individuals, groups, or organizations—to help them to best utilize their resources.
Earlier this year, SVPC launched a regional social entrepreneur competition to find new groups to mentor. From eighty-two applicants, they have narrowed it down to twenty, whom they have dubbed "Seed20 Class of 2012" and teamed with coaches to help hone their messages. Nineteen of the twenty applicants are established nonprofits. One is an individual with a good idea. "We're forming partnerships to help nonprofits better deliver services to the community," says SVPC executive director Susan Daniel, "to help take them to the next level." After six weeks of coaching, the semifinalists will be narrowed down to ten finalists who will compete for a share in a $30,000 prize pool.
"This group is a really great group of smart folks who have done well and want to do well for the community."
Brennon Graham is hoping to snag some of that money for The Relatives, an agency that helps kids transition from foster care to living on their own. But he says the check is not the real draw of the competition. "I think it's wonderful. This group is a really great group of smart folks who have done well and want to do well for the community," Graham says. "They are passing along their business expertise, and for us to be able to tap into their resources is a great advantage. This isn't about money; it's about learning how we can better serve the population we serve."
"My main hope is to spread the word and develop more connections in the community so we can grow," says Ashley Armistead. She's the founder of Let Me Run (a group that uses running to promote a healthy lifestyle for boys) and agrees that the cash donation is just an added bonus. "As a founder, I have begged people to go to lunch with me. To have a whole room of brain power donating their time—that was something we couldn't pass up!"
The SVPC folks are just as thrilled. Daniel says SVPC was overwhelmed by the large number of applications for the inaugural competition. "I really think it should be so affirming to the people in the region that they have so many of these innovative thinkers … and we just want to help lift them up and support them."
Venture Philanthropy Unleashed
Want to see what it's all about? After weeks of coaching, the Seed 20 will be unveiled to the public at a special ticketed event called SEED20Unleashed! During the March 6 event, ten finalists will pitch their ideas to a panel of judges and a live audience who will help determine which groups will divide the $30,000 prize. The event will be held at Charlotte's new Center City Building on Ninth Street. For tickets, visit seed20.eventbrite.com.