Southend Trading Company Closing Sale
Local furniture store closing in South End Charlotte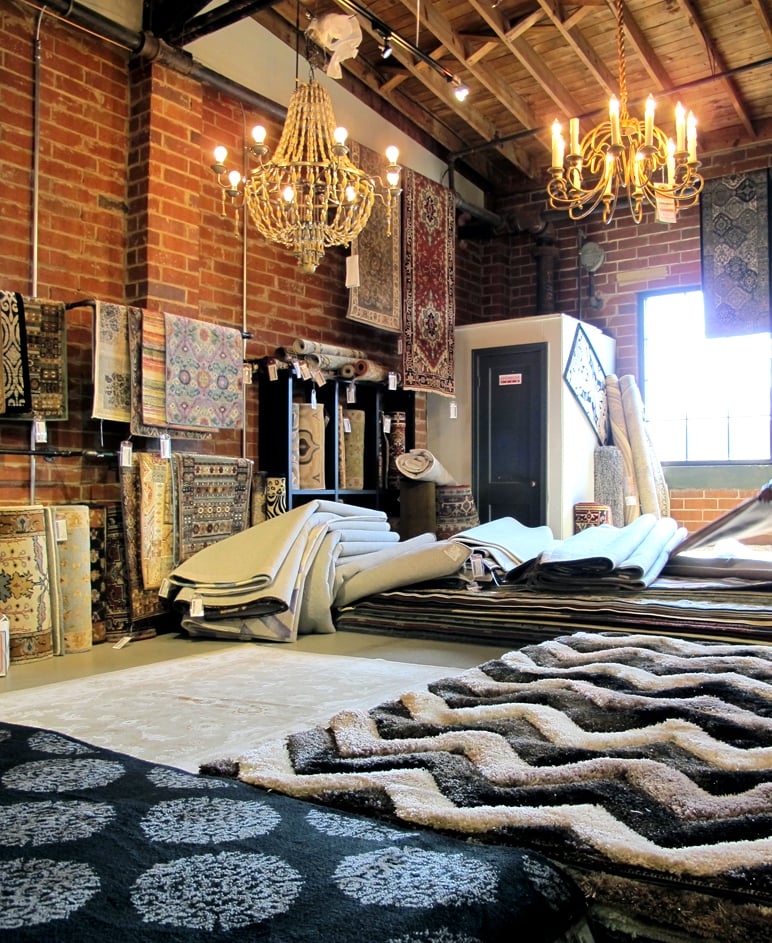 Southend Trading Company's doors will soon close forever. I visited last weekend to checkout the selection and was impressed with their options. 98 percent of the items for sale are by Vanguard Furniture and made in North Carolina. All furniture is on sale and rugs are marked down 65 percent off. The prices are already outlet, so the deals are definitely good.
According to Rodney Hines, co-owner of Southend Trading Company: "Sometimes you have to turn on a dime. At this time focusing on sister companies High Cotton Home and The Furniture Connector is a better direction and is in our best interest for future opportunities."
The sale started Labor Day weekend and the store plans to be open for several more weeks. Furniture included: coffee tables, rugs, couches, sectional, chandeliers, dining tables, and bedroom furniture.
For up to date information visit Southend Trading Company's Facebook page or sale website. Their address is 2935 Griffith Street Charlotte, NC and hours are Tuesday-Saturday 10am-7pm, Sunday 11am-5pm.