Southern Hospitality: Shop These Local Housewarming Gifts
Be a guest that's invited back with these thoughtful picks.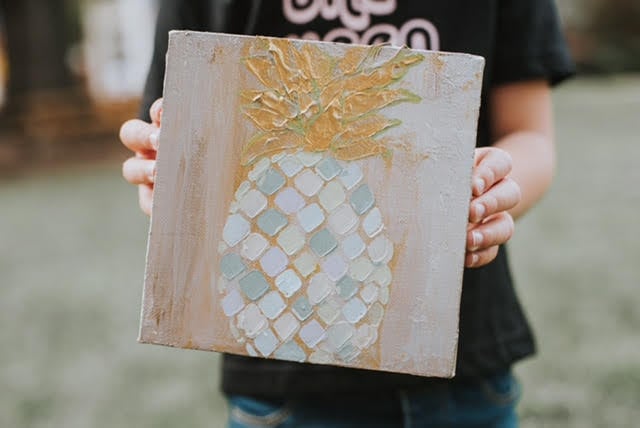 Moving into a new home is exhilarating. You know how it goes—you spend countless unforgiving hours moving heavy items from one spot to another, maybe with a pizza break mixed in between. Once you finally plop down in your new abode—maybe on a box or a random kitchen chair—you feel the rush of excitement, paired with exhaustion, as you envision the bare walls dressed in your decorations.
Though the idea of decorating sounds like a huge to-do to some, many homeowners who love to decorate see the opportunity as a fun project. Soon enough, with a few well-placed lamps and cozy seating arrangements, the house transforms into a home, and the residents are ready to show off the new digs to friends and family.
Yep, that means there's a housewarming party on the horizon.
When the long-awaited housewarming party finally arrives on your calendar, don't be a tactless visitor and show up empty-handed. While a "congrats!" and a hug are nice, the hosts may enjoy something a bit more tangible to complete their home's empty corners. To ensure you're invited back for future game nights and Panthers watch parties, pick up one of these local Charlotte gifts that are just personal enough.
Pumpkin Spice & Everything Nice Candle
Infused with pumpkin, butter, and sugar scents, along with natural essential oils and spices, this fall-themed candle from Southern Fragrances Candle Co. is the perfect pick for PSL lovers. Plus, everyone loves candles, especially when they come with crackling wood wicks like these. If the sweet pumpkin scent doesn't sound quite right, try another seasonal fragrance: Camp Fire. Buy it here for $26.
Charlotte- and Fall-Themed Spice Blends
Mobile spice shop Spicin' & Dicin' has another autumn-friendly gift for the hosts. Grab a five-jar spice set to get your friends' cooking needs off to a delicious start in the new kitchen. You can customize your own five-jar spice combination, so here are three fall blends to start you off: Fall for Alice Winter Squash Seasoning, Jack-O's Punkin' Spice Sugar-Free Baking and Coffee Spice, and Pumpkin Pie Sugar. Some Charlotte-inspired spices, such as Panther Prey and Cackalacky, are available, too. Spicin' & Dicin' is available at the 7th Street Public Market, or you can combine your own spice set online here for $26.50.
The Southerner's Handbook
No coffee table is complete without at least one chic coffee table book. To celebrate our city's southern charm, pick up "The Southerner's Handbook" from Charlotte interior designer Mary Tobias Miller's decor shop, a b o d e. Miller curates all kinds of furnishings and finds in her store, and her book collection is one to be coveted. Buy "The Southerner's Handbook" here for $27.99 or visit the showroom at 1530 East Blvd.
Local Raw Honey
By now, you're probably aware that we need to save the bees. But what about supporting the bees, too? Sweeten up your host's life with a gift set of local honey. Straight from bee to bottle, the goods from Charlotte-based Cloister Honey are as fresh and natural as it gets. You can't go wrong with the Fan Favorites gift box, which includes a variety of flavors: cinnamon, ghost pepper, lavender, salted and seeded, and lemon. Snag the set here for $55 (you can also create your own combination).
Southern Hospitality Painting
For the art lover who prizes symbolism, a sizeable-but-not-overbearing piece of work can be a thoughtful gift. Specifically, this 6-by-6-inch pineapple painting on canvas by Charlotte artist Amy Moffatt. Pineapples represent southern hospitality, and there's nothing more Charlotte-centric than supporting local artists. You can find the painting at CLT Find in the 7th Street Public Market for $40.