Southern Season in Charlotte
The specialty retailer will open a shop in SouthPark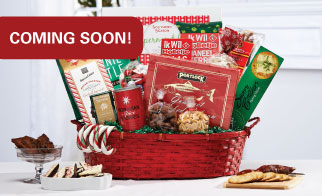 Richmond, Charleston, and Chapel Hill have something we don't, but not for long. Southern Season is coming to town this holiday season. The Chapel Hill-based gourmet retailer will launch of "A Taste of Southern Season," to be located in the center of the Village at SouthPark on Sharon Road: 4310 Sharon Rd, Suite U11A. Hours for the new space, which will be open from November 1 through January 5, are Sunday through Wednesday from 10 a.m. to 7 p.m. and Thursday through Saturday from 10 a.m. to 9 p.m.
Not familiar with the oh-so-South purveyor? Southern Season was founded in 1975 and specializes in unique, high-quality food and kitchen items. The company has won more than 100 customer and critic awards and has been featured In The New York Times, Travel + Leisure, and Southern Living, and Food Network. The National Association for Specialty Food named the company Outstanding Retailer of the Year and Gourmet News presented the company with its Retail Achievement Award for its success in food education.
The boutique will feature a sampling of Southern Season's assortment of goods, including special holiday treats, signature gift baskets and Southern Season favorites such as its cheese straws, nuts, barbeque sauces, cookies, chocolates, cocktail mixers, and more. Customers can also place catalog orders for all gifts and products sold by Southern Season and have them delivered to their home or to the shop for pick up.
This will be a test run, of sorts, for something bigger to come in the future. Southern Season expects to open a 50,000-square-foot store in Charlotte by late 2016. Expect an announcement on where that store will be located in early 2015.
Southern Season will also be premiering a "Taste of Southern Season" at Raleigh's Cameron Village November 8 – January 15, 2015.