Speaking Woman to Woman: Dr. Ashley Chandler of Charlotte Plastic Surgery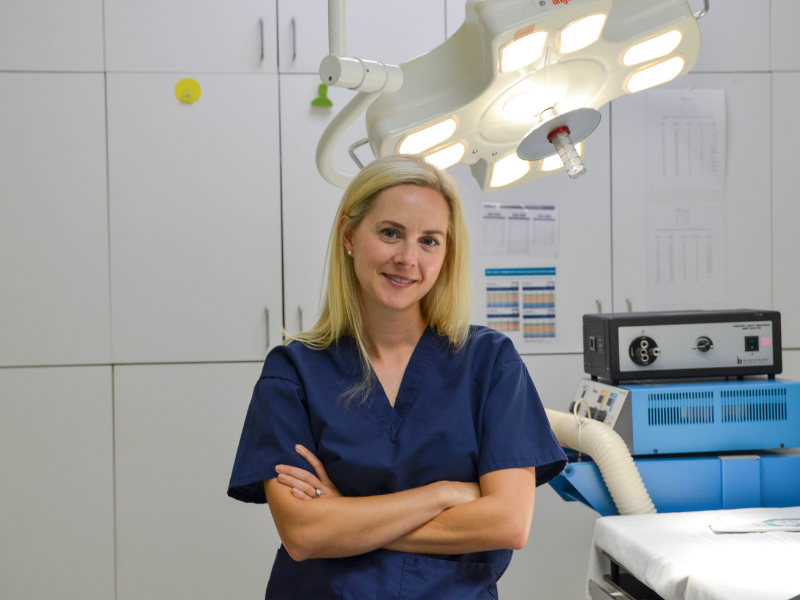 "Maskne" and quarantine weight gain: Two things we could do without. How many times have you wished we could just go back?
While we can't go back to 2019 and start all over, Charlotte Plastic Surgery can help you look and feel better and get your confidence back.
You may know Charlotte Plastic Surgery as one of the oldest plastic surgery groups in the country (they've been here almost 70 years), but did you know that they have won FIVE of Charlotte magazine's Best of the Best Awards for Plastic Surgery? This means CPS is the place that your friends and neighbors go to (although you may not know it!).
CPS has welcomed in their newest board-certified physician, Dr. Ashley Chandler. She's wowed patients with her surgical skill, amazing outcomes, and honest approach.
Patients say they had thought about plastic surgery for a while, and regret not doing it sooner. Why wait? Dr. Chandler shares with us her top two recommendations for those pesky side effects of 2020.
Dr. Chandler's Favorite
Surgical Procedure
for Women
Tummy Tuck
The tummy tuck or abdominoplasty is a surgery performed to help improve the appearance of muscle and skin in the abdominal region. Both men and women can take advantage of this medical procedure. It will transform how you look and feel.
"Tummy Tuck is one of my favorite procedures for women because we can remove the extra skin that exercise cannot and we can restore the muscle back to where they once were anatomically," Dr. Chandler says. "This gives that core support and helps get back the flat contour shape women once had before pregnancy or weight loss."
Who is a good candidate for a Tummy Tuck procedure
?
A common misconception about tummy tucks is that they provide a quick path to weight loss, but that's not the case.
In fact, the people who make ideal tummy tuck candidates are those who are exercising regularly, eating a proper diet, and living a healthy lifestyle, but for whatever reason, they have extra skin and fat around their tummy that they just can't get rid of.
Perfect candidates are those who are:
Post child-birth

Post weight loss

In good shape but find it

hard to lo

se areas of tummy fat
The best way to determine whether or not you are a good candidate for a tummy tuck is to meet with a Charlotte Plastic Surgery physician for a complimentary consultation.
Dr. Chandler's Favorite
Non-Surgical Procedure
for Women
Struggling with "maskne," acne from your mask? If you're looking to achieve the brightest skin, here are some great procedures Dr. Chandler recommends to help your skin feel fresh and brand new.
Chemical Peels
Treat facial blemishes, fine wrinkles, enlarged pores, acne, and uneven skin pigmentation with a variety of chemical peels at The Skin Center by Charlotte Plastic Surgery. A chemical peel is a skin-resurfacing procedure.
"Chemical Peels are great for women because they have little to no downtime," Dr. Chandler says. "Charlotte Plastic Surgery offers all levels of chemical peels; women can have one of our lighter chemical peels and be back to work the same day, or choose a deeper chemical peel and have minimal downtime."
"Chemical peels are great because they exfoliate and brighten the top layer of skin and can also deal with issues such as acne, pigmentation, and minimization of pore size," she explains.
Depending on the issues you're addressing with the procedure, you'll choose a chemical peel in one of three depths:
A

light (superficial) chemical peel

removes the outer layer of skin (epidermis). It's used to treat fine wrinkles, acne, uneven skin tone, and dryness.

A

medium chemical peel

removes skin cells from the epidermis and from portions of the upper part of your middle layer of skin (dermis). It's used to treat wrinkles, acne scars, and uneven skin tone.

A

deep chemical peel

removes skin cells even deeper. Your doctor might recommend one for deeper wrinkles,

scars, or precancerous growths
You may not be a good candidate for Chemical Peel treatments if you have:
A history of abnormal skin scarring

A naturally dark complexion or skin tone

A tendency to have extra pigmentation of your scars

Used certain acne treatments within the last year

Skin conditions or medications that make the skin more sensitive than normal
Closeout 2020 with confidence and schedule a free virtual consultation with a Charlotte Plastic Surgery physician to see if a chemical peel, tummy tuck, or other procedure is right for you.