Spend This Weekend in the Mountains at the Yancey County Dream Home Tour
Nothing like a little weekend getaway full of home design inspiration.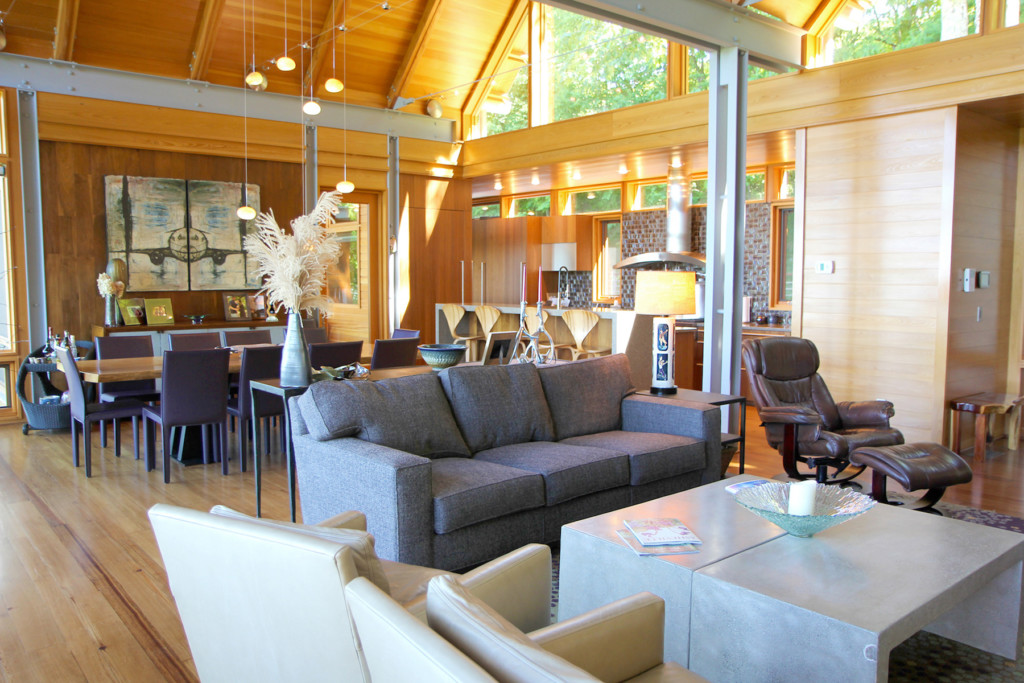 Looking for something "fall-ish" to do this weekend? Change things up a bit and skip the pumpkin patch in favor of something more adventurous. This Saturday, October 15, is the Yancey County Dream Home Tour nestled in the picturesque Blue Ridge Mountains. Located in Burnsville, NC, the tour takes you through five of the finest homes in this mountain town, with three of them perched atop Slickrock Mountain at 4,600 feet high. Another home is located at the bottom of Mount Mitchell (the highest point on the east coast), and the final home is near downtown Burnsville.
On the self-guided tour, you'll be able to bask in breathtaking autumn views featuring turning October leaves and mountainous landscapes. You'll wind along NC Highway 80, which takes you through Toe River Valley between Burnsville and the revered Blue Ridge Parkway. Each of the homes will have shuttles running back and forth from nearby parking spaces, and the homes are open from 10 a.m. to 5 p.m.
One of the homes on Slickrock Mountain is that of Barry and Sandra Bearden. It's an upscale 2012 house that mixes industrial design features like steel beams with natural woods. It also offers sweeping floor-to-ceiling windows for spectacular views as well as a living roof with vegetation. The home near downtown Burnsville is Allen Benowitz's log cabin which sits on about 2.5 miles of land, complete with a waterfall, pond, and walking trails. The open floor plan and large covered porches are sure to spark some design ideas among visitors.
Tickets to the tour are $45. It is hosted by the Mayland Community College Foundation, and proceeds support scholarships for the college's students from Yancey County and the college's Yancey Learning center. You can buy tickets online here or by phone at (828) 766-1233. You'll receive a booklet and a map with your ticket purchase. To make a weekend out of the adventure, ExploreBurnsville.com has lodging and dining options for your perusal.