Spring Planting 101
Area farms, nurseries, gardens, and organizations offer classes and products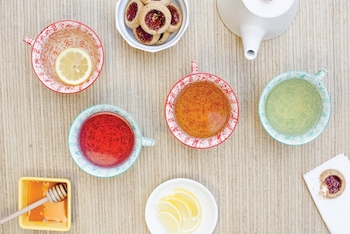 One of the best qualities of our local gardens, farms, and nurseries is their desire to share knowledge with the surrounding community. And the Mecklenburg County Cooperative Extension is always a great educational resource. Several upcoming opportunities offer information on specific gardening topics.
Container Gardening
Whether a balcony or terrace is your only growing space or you want to liven up your porch to match your surrounding landscape, the container class will give you the basics for planting in pots, window boxes, and hanging baskets. Learn about combining colors, heights, and textures, and selecting the best plants for use in a container. Caring for plants in containers is a little different from plants in the ground; learn how to keep them happy even though they're confined. The class takes place this Saturday, March 28, at 9 a.m. at Pike Nurseries in Ballantyne. It is free to attend.
Build Your Own Raised Garden Beds
This year's Sustainable Living Series offered by the Mecklenburg County Cooperative Extension includes a couple of weekend workshops. The three-hour, hands-on classes provide interactive instruction, which isn't always possible in the tighter timeframes during weekday classes. This Saturday's class involves creating budget-friendly raised beds for ornamentals or edibles. Extension Master Gardeners will lead the workshop. Printed plans and a materials list will be included as takeaways. The class is from 10 a.m. until 1 p.m. and costs $10. Advanced registration is required; click here to sign up.
Planting an Herbal Tea Garden
Next Saturday, Mary Roberts at Windcrest Farm in Monroe invites you to an on-farm class all about herbal tea. Roberts' farm is a USDA Certified Organic operation. The class on April 4 involves instructions on growing and cultivating herbs for tea, nutritional and medicinal qualities of herb infusions, and harvesting and preserving techniques. The class takes place from 2 p.m. to 5 p.m. and costs $15. Click here to register. If you're unfamiliar with herbal tea, check out our recent story on tea gardens in Charlotte H+G.
Spring Sprouts
Daniel Stowe Botanical Garden begins its Spring Sprouts event this weekend, and it continues for each weekend in April. For this final weekend in March, the garden offers the family-friendly Peter Rabbit's Garden Adventure on Saturday and Sunday. Then for each weekend in April, a garden vendor will offer additional plants and accessories in The Garden Store. On April Saturdays at 1 p.m., a garden staff member will lead a horticulture walk. Then on Sundays at 1 p.m., Microfarm Organic Gardens will offer tips on a different topic each week. The Spring Sprouts events are included in garden admission.