Spring's Arriving at Biltmore—Along With a Major Annual Pass Offer
In Partnership With Biltmore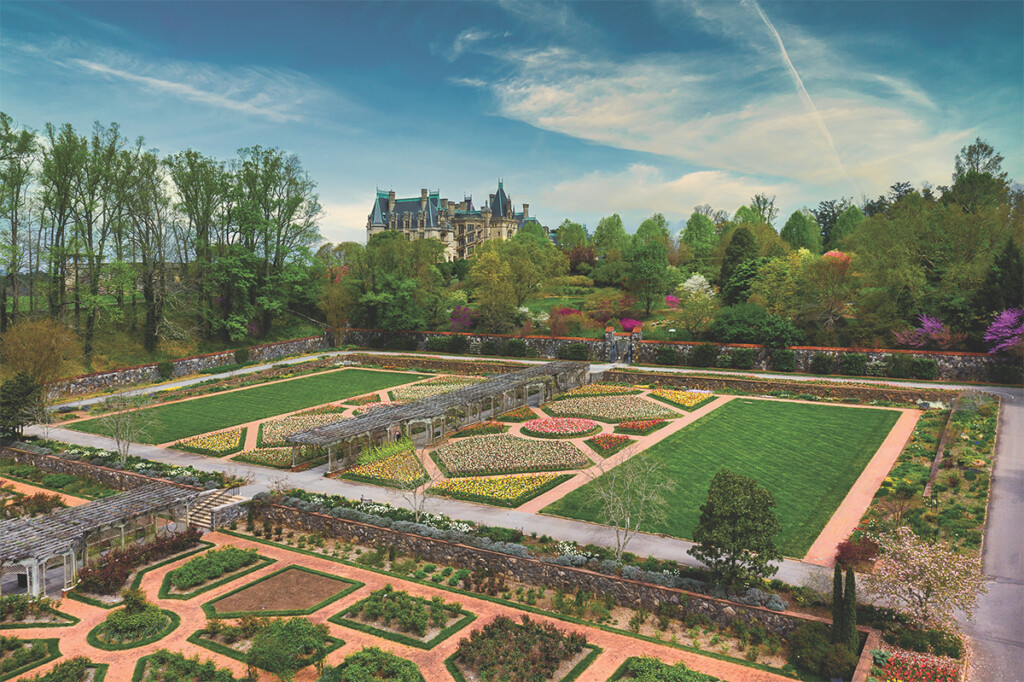 Biltmore Estate isn't just a popular destination for North Carolinians: A recent study named it one of the best places in the world to explore during springtime. Throughout the season, vibrant blooms transform Biltmore's gardens and grounds, and the mountain escape's award-winning winery offers seasonal flavors (and complimentary tastings). Spring brings the estate's 8,000 acres to life, inspiring many to capture memorable moments as the property teems with snappable scenes.
Each glorious season at Biltmore showcases the natural splendor of this remarkable estate—and one day never enough to experience it all. That's why an Annual Pass is key to making the most out of the Asheville destination, which is just over two hours away from Charlotte. Right now, a limited-time offer makes the decision even easier: A Biltmore Annual Pass is currently $90 off the regular $299 price from April 1 through April 30.
That means year-round access to Biltmore House, its historic gardens, and Antler Hill Village & Winery. And don't forget exclusive discounts on dining, wine, tours, shopping, overnight stays at their properties, and the site's array of activities. Plus, as an Annual Passholder, your kids 16 and under also get free admission.
In addition to the signature blooms and complimentary wine tastings, here's a look at what else is happening this spring:
Art Exhibition: Italian Renaissance Alive
Biltmore is hosting the world premiere of this multi-sensory experience, exploring the art of Michelangelo, Raphael, Botticelli, Caravaggio, and others through large-scale projections set to an operatic score.
Hiking
The estate grounds feature nearly 22 miles of hiking trails. Enjoy a walk along the French Broad River, through lush green forests, or in the open meadows.
Ciao! From Italy Sculptural Postcard Display
This outdoor display explores George Vanderbilt's Italian travels with lush botanical designs and messages penned by Vanderbilt himself.
For more on Biltmore's Annual Pass offer and what's happening in upcoming seasons, head here.