Stand by Your Man
Why it's OK to wed sans bridal party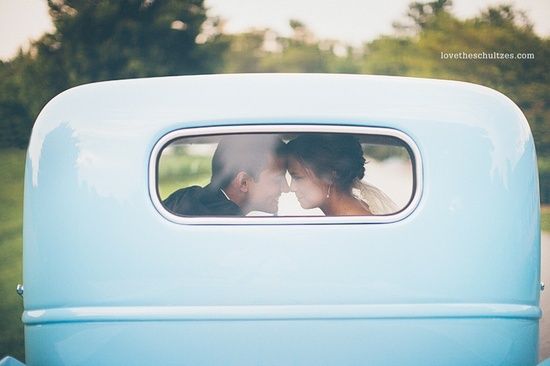 The latest unconventional wedding trend du jour: opting out of the bridal party. Even the most liberal followers of nuptial tradition may well be confounded by the concept. But hear me out… After lengthy discussions and bit of research with an open mind, it seems this offbeat idea has more than a few contending arguments for its appeal. So here they are: five reasons why it's perfectly acceptable–and beneficial, not to have a bridal party for the big day.
His And Hers
At the end of the day, having no bridal party can be a win-win situation for both sides. The bride and groom need not share the spotlight with anyone else. They can bask in newlywed glory solo. Likewise, those who would have otherwise been beckoned for bridal party duty are free to simply enjoy the day as guests and nothing more. The pressure is off and everyone can have a good time in his or her role.
Flower Power
Without a bridal party, you can use flower funds from the 'maids' bouquets to add some serious decor interest to your reception site. This could mean making your out-of-season floral arrangement dreams a reality.
Destination Duties
For those who are having far-off I dos, asking your closest friends to dole out funds for both personal travel expenses as well as bridal party attire may be a budget buster for some.
The In Crowd
Choosing your bridal party can easily burn a bridge with friends who didn't make the cut–or at the very least, cause unnecessary tiffs. By opting out of having a bridal party, no one feels left out, and, bonus, you can enlist as many girl friends as you please to help you with wedding planning details without doling out an exclusive title.
Bride vs. Groom
He wants 7 groomsmen. You can't possibly imagine having more than 4 ladies-in-waiting. Or his pesky and highly immature freshman roommate who will definitely make the party cut has distaste for one of the girls. Any of these scenarios are just begging for a boatload of drama that could be avoided altogether.