Stars 'Got Your Back,' Military Veterans
Event tonight features Eva Longoria, Flo Rida, and Democratic Party leaders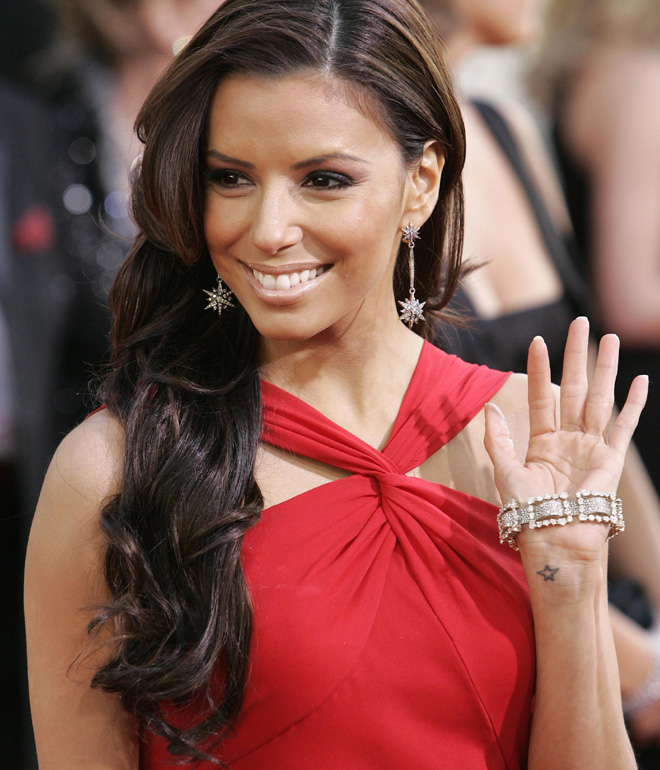 Among the star-studded events taking place in Charlotte this week during the Democratic National Convention is tonight's Got Your 6 event at Amos' Southend. The private, invitation-only affair will feature a red carpet, music by Grammy-nominated artist Flo Rida, and is hosted by actress Eva Longoria. Democratic governors and members of Congress are also expected to attend. The event is a collaboration between Lifetime Television and Got Your 6, a nonprofit organization that works with the entertainment industry and more than two dozen other nonprofits to ensure successful reintegration of military veterans into civilian life.
I sat down with Got Your 6 Managing Director Chris Marvin as he explained this noble cause.
What are you hoping to accomplish with Got Your 6?
Our goal is to really bridge the civilian-military divide. And, more specifically, we want to change the conversation in America so that veterans and military family members are seen as leaders who will reinvigorate our communities.
You also held an event last week at the Republican National Convention in Tampa.
We're a nonpartisan organization and we really hope to work with all sides. Of course it's very important for us to have events at both conventions. We have the same team working on both of them, but we have different guests and different artists. We hope to have a really high-quality event at each one. The events themselves aren't political at all. It's really just a chance to spread our message, and it's a message that does reach both sides. The event in Tampa was fantastic. We worked with Lifetime Television, who we're also working with here as well. We featured Meghan McCain, whose book just came out, as well as Senator John McCain and Cindy McCain were able to join us. And we had a great artist, Sara Evans, there. It was a really great event. And we hope to do even better the second time around.
And your event during the DNC here in Charlotte?
It's at Amos' Southend, you know, an historical venue, featuring music by Flo Rida and being hosted by Eva Longoria. We're so excited to have both of them involved. Not only are they able to join us for this event, but they both do a great job articulating our message. We just hope to have a chance to bring some awareness to Got Your 6, to what we do and what all of our partner organizations do.
There was criticism in the media about there being little mention of the military, war, and veterans during the RNC, when those were huge talking points in 2008. What do you think of that?
We're a campaign that deals mostly with veterans, and we're looking at the million veterans who are returning from the military to their communities over the next five years. And we really believe that those veterans need to be seen as assets. And that's the benefit those who serve in the military get from their service, is they return home and people know they're going to be leaders and team-builders and problem-solvers. Even if it's not talked about through the formal programs [at the conventions], we're able to come here and make sure that message is articulated through some of the events surrounding the conventions.
After a decade of wars in the Middle East, why do you think focus on military veterans seems to be fleeting in this country?
There is a civilian and military divide right now. Many civilians feel they don't have a touch point with the military or veterans. But a lot of times you'll find out that if you start to reach out in your networks, you know someone—a coworker, a cousin, a friend from high school who served or is serving in the military. And if people start to realize it, it may hit a little bit closer to home than they thought, and they might bridge the civilian-military divide in their own mind a little bit more. Which means the next time they see a veteran come home to Charlotte, come home to their community, they're looking at that person as a benefit to the community. That's crucial not just for the veterans who are coming home, but it's crucial for Charlotte, it's crucial for the communities to see these people as assets.
We have large pockets of homelessness here in Charlotte, and reports say that many of the homeless are veterans. Does your organization address that?
Along with the name Got Your 6, which means got your back like six o'clock on the clock, there are also six pillars of reintegration. And one of these pillars is housing—and we have jobs, education, health, family, and leadership. In the housing pillar we work with an organization called 100,000 Homes that does amazing things, and in the next year to 18 months they're planning to house 10,000 chronically homeless veterans all across the country. That's a big deal because there are about 14,000 chronically homeless veterans across the country.
Stay up to date with Charlotte magazine's Democratic National Convention coverage at www.charlottemagazine.com/dnc. Follow me on Twitter @HollidayInk; email me at jarvish@grownpeopletalking.com.