Steak 48 Opens in SouthPark Next Month. Here's a Look Inside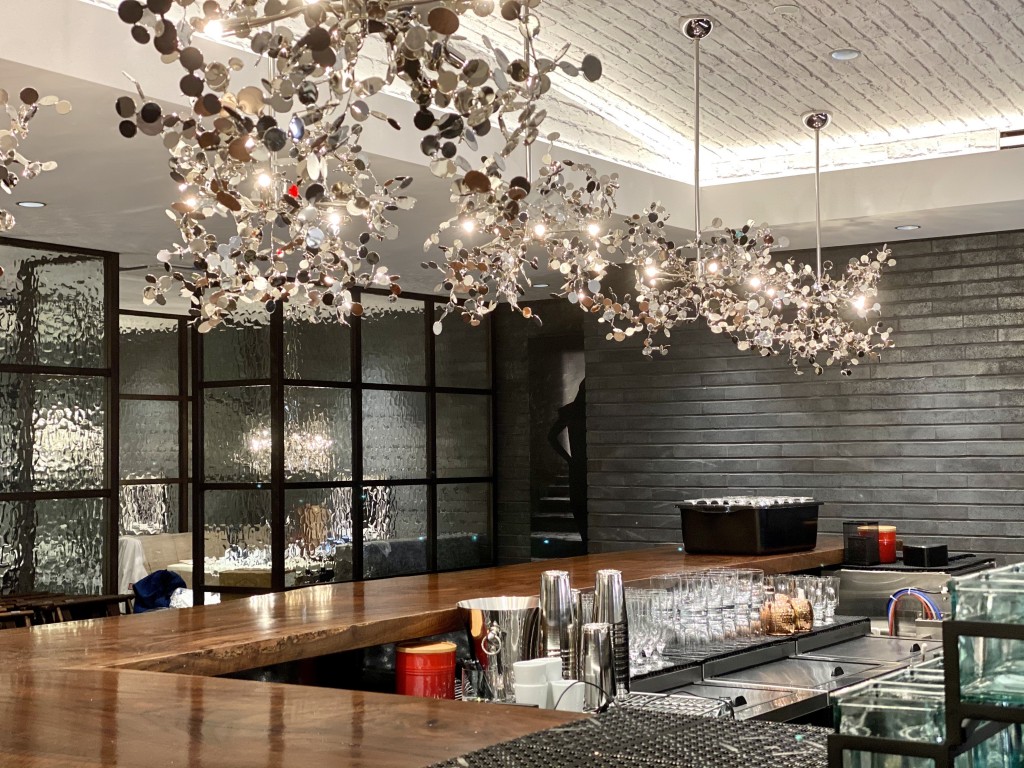 Steak 48, an upscale steakhouse with locations in Phoenix, Philadelphia, Chicago, and Houston, opens at Apex SouthPark on December 18. The 11,500-square-foot space has an in-house butcher shop, raw bar, and 6,000 bottle wine vault. Chief Brand Officer Oliver Badgio calls it a "very sexy steakhouse," with multiple dining rooms, outdoor seating, and six private dining suites with a view of the open kitchen. "It's an honest kitchen," he says. "You get dinner and a show here."
Executive chef Heather King comes from Bern's Steakhouse in Tampa, and general manager Chad Tucker was previously at Ruth's Chris Steakhouse. Steak is the main attraction, but other menu highlights include crispy shrimp deviled eggs, corn crème brule, and a seafood tower. Badgio calls the seafood tower a must-try dish for first-timers, and says the meatballs are unbelievable. "We butcher everything in-house," he says. "You can get a traditional steak and baked potato, or top it with black truffle Maine lobster." He says the Charlotte location will also introduce a new signature cocktail called the Botanist.
To allow for social distancing, tables are six feet apart, and unused tables are marked with flowers and candles. The restaurant will open at 50 percent capacity and reservations are required. "Come here to celebrate a special occasion, or come on a Tuesday night," Badgio says. "It's approachable and unpretentious, like a newer version of a great American steakhouse."
Steak 48 is located at 4425 Sharon Road in SouthPark.