Story & Recipe: The Stanley's Game Set Matcha Cocktail
A 'sipper for the springtime'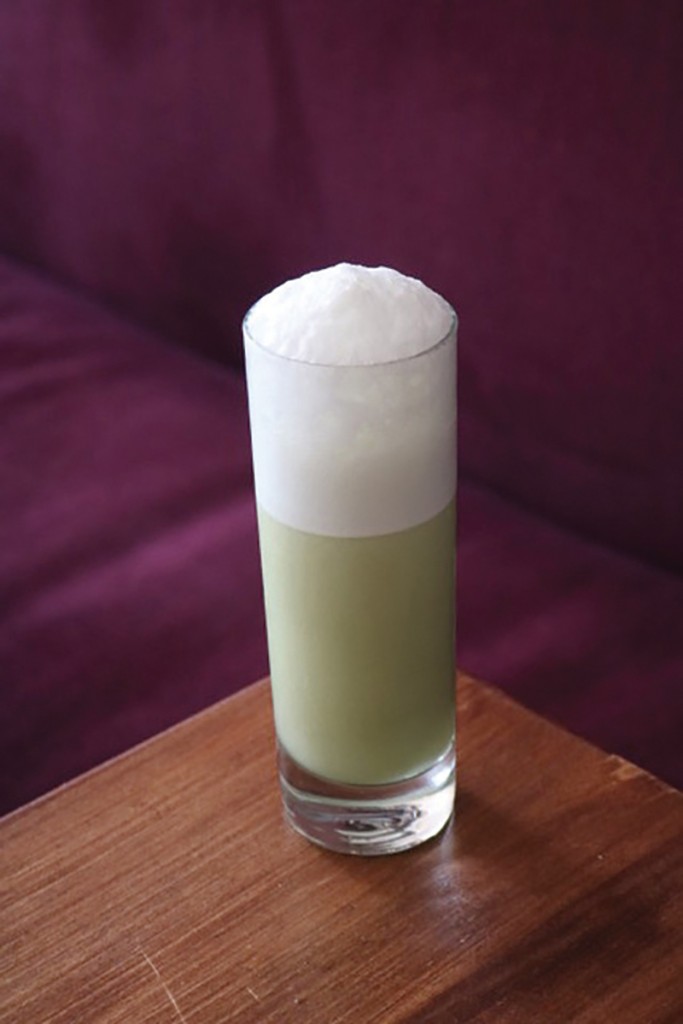 Paul Verica, owner and executive chef at The Stanley, calls its Game Set Matcha cocktail a "rip-off of a gin fizz." It began with some extra matcha in the kitchen of his famed farm-to-table restaurant in Elizabeth. "We use matcha for rubbing down and curing fish," Verica says. "We like to cross-utilize stuff in the kitchen, and we weren't using this (matcha) anymore." Ben Sullivan, the former general manager, decided to combine it with gin, egg white, lemon juice, and half-and-half. The staff taste tested the mixture three times as Sullivan adjusted the citrus to bring out the herbal notes. The result is poured into a Collins glass with a splash of club soda and a long, rectangular ice cube. "The matcha made it a pretty color, and the visual aspect is a big thing in cocktails," Verica says. "It has great herbal notes and a nice citrus forefront. It's a nice sipper for the springtime." 
RECIPE: The Stanley's Game Set Matcha Cocktail
Ingredients:
1½ ounces gin
2 ounces vanilla citrus syrup (recipe follows)
1 ounce lemon juice
1 egg white
½ ounce half-and-half
1 teaspoon matcha
Splash of soda water
Directions:
1. Combine first five ingredients in a cocktail shaker and shake.
2. Add ice and shake again.
3. Strain into a glass (a Collins glass is recommended) over a large ice cube.
4. Quickly add soda water to the shaker to create a cream foam.
5. Scoop the foam onto the drink. Enjoy!
Vanilla Citrus Syrup
Ingredients:
1 vanilla bean, scraped
Zest and juice of 2 lemons
Zest and juice of 2 oranges
Zest and juice of 1 lime
2 cups sugar
1½ quarts water
1. In a saucepan, combine all ingredients and bring to
a boil.
2. Boil for 15 minutes, then set aside to cool at room temperature.
3. Strain and reserve. The syrup should keep for 2-3 weeks in the fridge.