STYLE: Denise Antonacci, SouthPark's Hair Bigwig
She takes time with your tresses and care with your privacy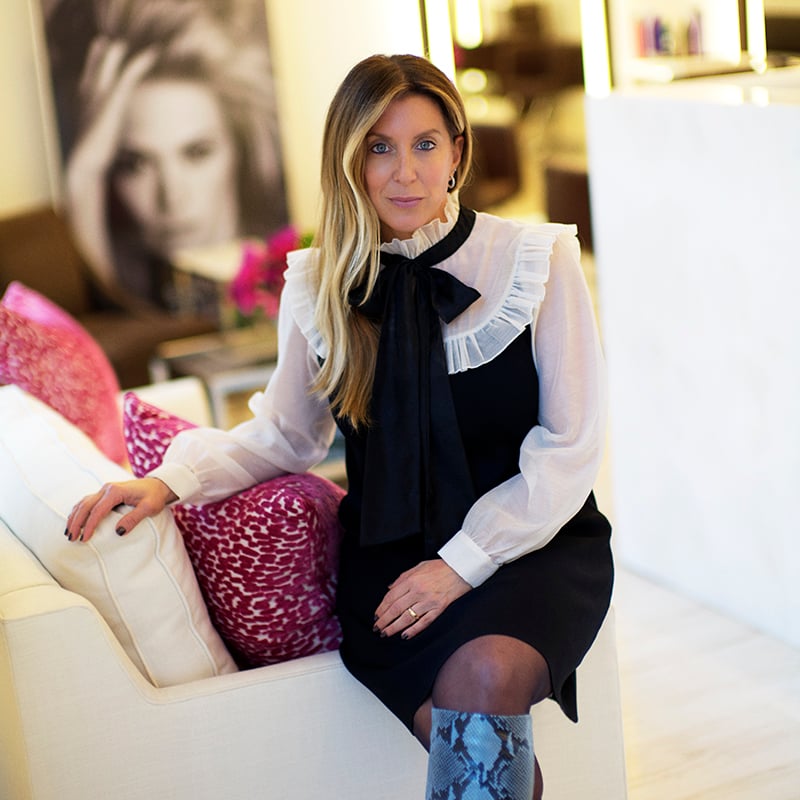 Denise Antonacci counts many local celebrities and high-profile Charlotteans as clients, but she won't drop names. "That's part of the reason they come here," she says. "You won't see them on our Instagram stories."
The 50-year-old mother of three opened Denise Antonacci Salon in SouthPark four years ago. Her wait list is typically three to four weeks long, but she'll accommodate clients if she can "because I don't like to make people wait," she says. She often stays late to do her staff's hair, too. "I don't have to do this. This isn't for me to have a fancy car. This is what I enjoy."
The Queens native moved to Charlotte from Boston 20 years ago, when her husband, a doctor, took a position at Charlotte Radiology. "I thought I was done with hair when we moved here," she says. As a favor, "I did one or two people in my laundry room when my kids were in high chairs." It made her realize she missed the work. She bought a Jon Ric Hair Spa location in 2005, then opened her own salon in 2016.
A woman's haircut with Antonacci starts at $225, and highlights are around $350. The salon also offers Great Lengths, which she calls "the Mercedes of hair extensions." They'll run you between $700 and $4,000, and you can expect to be in the chair between four and eight hours. "This isn't happening in two hours," she says. "Good hair is a commitment, and it takes time."
In a tough economy, hair care is one of the last expenses many women give up. When COVID restrictions relaxed and salons reopened under Phase 2, it was one of the first services they booked.
"We've really learned how important hairstylists are," Antonacci says with a laugh. "Hair is our identity. It changes the way you walk, the way you look at yourself in the mirror. You carry yourself differently when you feel good about your hair." 
---
THREE THINGS SHE CAN'T LIVE WITHOUT:
Conditioner. I use a Kérastase Masque. It kind of runs the show. No other products have an impact if you don't have a good conditioner.
Runkeeper. It's an app that tells me how many miles I've run. I run outside because there's no turning back. On the treadmill, I might shut it off.
Champagne. I don't have it all the time, but I wouldn't want to live without it.