STYLE: Gabrielle Rein, Viceroy Creative Founder and Chief Creative Officer
She manages design projects for luxury fashion brands, top-shelf liquors, and rocket launches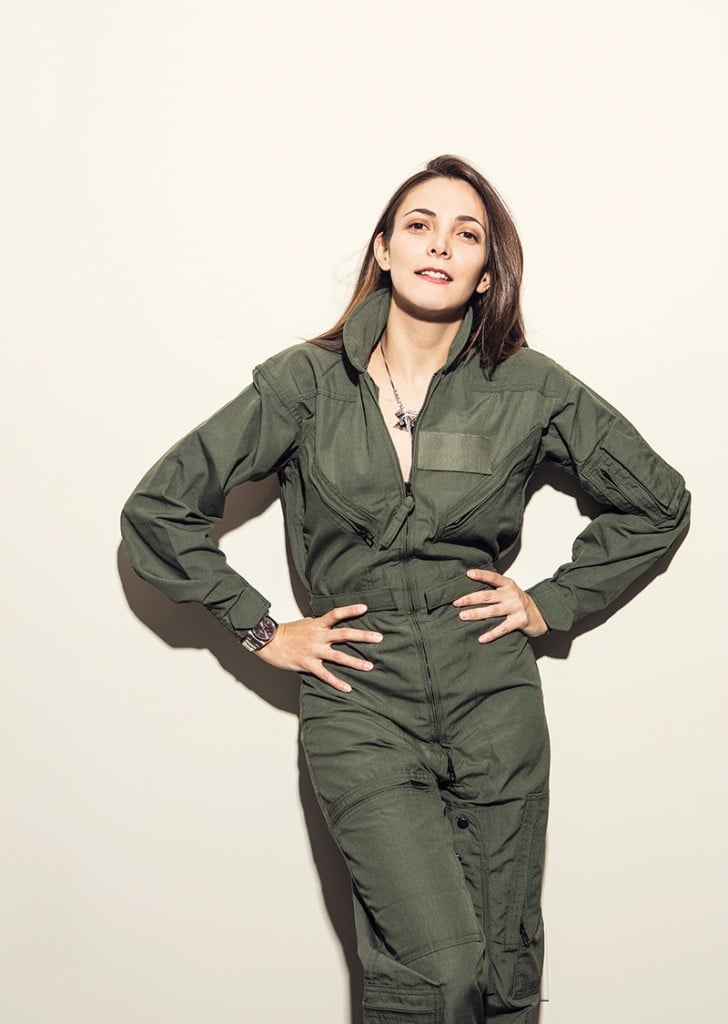 Gabrielle Rein uses industry buzzwords like "brand strategy," "product innovation," and "creative solutions" when she discusses her work, but to someone not in her field, she explains it like this: "We're like an external branding team for luxury brands. We go into a company, take it over, get things operating, then hand it back."
Rein launched Viceroy Creative, a New York-based marketing agency, at 24. A viceroy, she explains, is a monarch's representative who runs a territory or province. Over the last 13 years, she's taken that approach with a roster of high-profile clients, including Marc Jacobs, David Yurman, Dom Perignon—and a group that wanted stylish space suits for a flight to the International Space Station. Seriously.
Until two years ago, Rein worked out of her studio in Long Island City in Queens. Today, she manages a team of 15 from her home in Charlotte, where she moved at the start of the pandemic with her family. She makes frequent trips to New York, where most of her staff still live, but plans to open a Viceroy Creative office in Charlotte.
"It's like running uphill," she says with a laugh. "I generally have calls scheduled every hour of the day with design teams or clients. I travel constantly, not just to New York but to Art Basel in Miami or the Johnson Space Center in Houston. I travel every other week in a busy season."
When Patrón hired Viceroy to develop a way to sell more añejo tequila, Rein connected the tequila brand with a French crystal maker called Lalique. They collaborated on a crystal decanter with a floral agave pattern that sits in a leather and moonstone box.
With a longtime client like jewelry designer David Yurman, Rein meets with the Yurman family and their chief marketing officer to plan events and strategies for the year. These multimillion-dollar campaigns include everything from a billboard over the George Washington Bridge to a limited edition, gold-encrusted tequila bottle stopper for the holidays.
In 2014, Rein added space travel to her portfolio when the Commercial Spaceflight Federation hired Viceroy to lead a rebranding initiative in collaboration with Virgin Galactic and aerospace manufacturer SpaceX. "It was the first time SpaceX wanted to collaborate with anyone," she says. "I had to learn all about human space flight, and rules and regulations of what NASA will and won't allow. It was by far the most difficult as far as entering into a new state of learning."
The rebrand was meant to sell space travel to America; Viceroy's mission was to help make it look glamorous to a civilian astronaut. Rein has consulted on various projects like space suits, crew luggage, and a new website. Since 2017, she's worked with French architect and designer Philippe Starck on astronaut modules for the Axiom Space Station.
At press time, Rein was orchestrating a SpaceX launch scheduled for February 28. The civilian flight has four crew members who are set to take off from Kennedy Space Center on a SpaceX Falcon 9 rocket. Her role, she says, is to coordinate with SpaceX, NASA, and the crew to oversee the brand experience. This includes the launch party, events, and activation.
Rein hopes to take on more big-name clients as she settles in Charlotte but says she's never been concerned with the size of her company. "Compared to most New York agencies, we're a very small boutique shop," she says. "I work with a lot of luxury brands and celebrities, but at the end of the day, I'm a very casual person. When I'm not traveling, I'm at home in my athleisure like everyone else."