STYLE: Natasha Duff-Cole of Ladies of Lineage
Bridal boutique owner found the 'yes moment' in a little shop outside London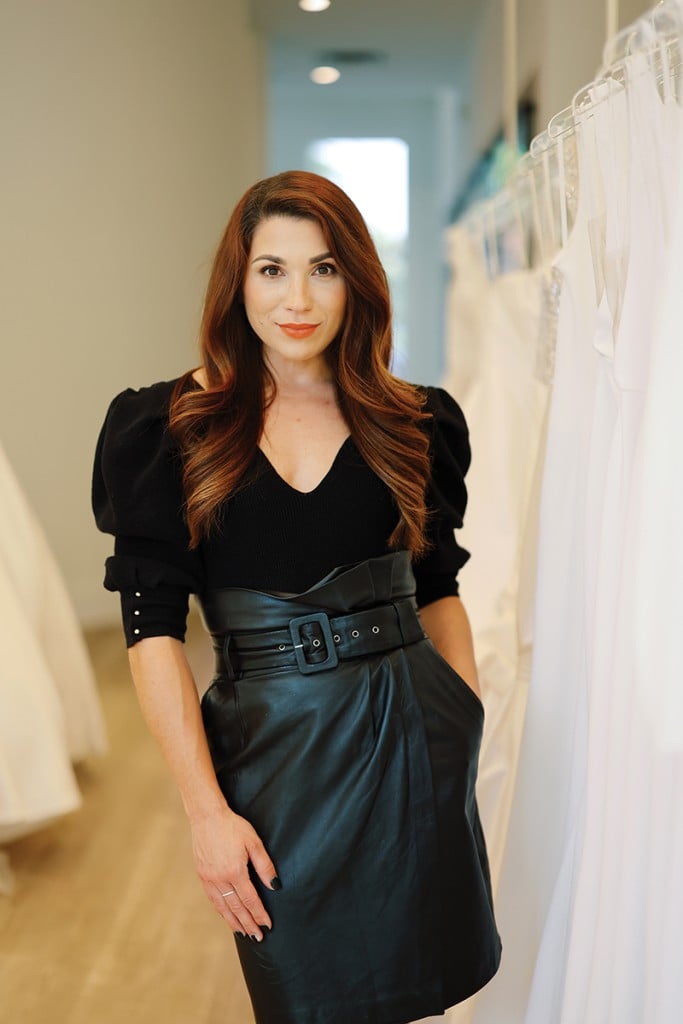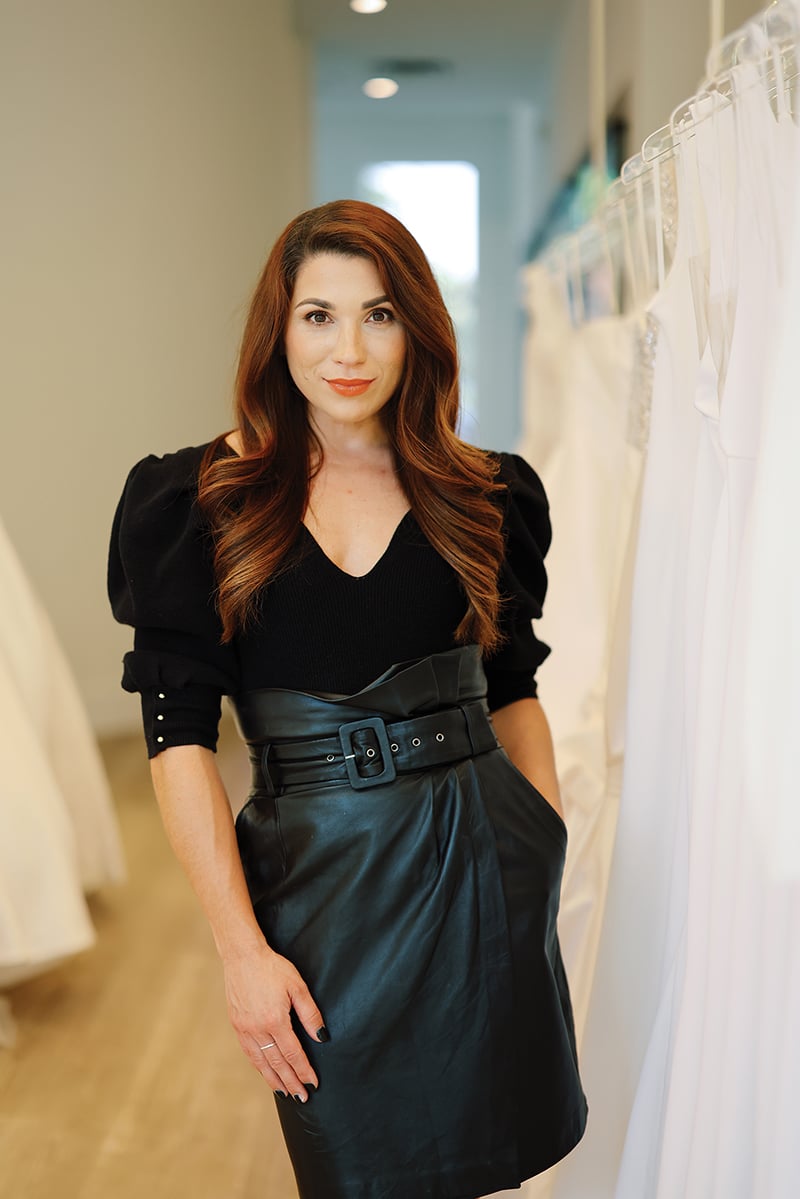 In 2010, Natasha Duff-Cole was so wrapped up in her new business, an online platform for buying and selling designer wedding gowns, that she forgot to look for her own wedding dress. Four months before her April wedding, she visited her soon-to-be in-laws in London. "I was greeted by my future mother-in-law," she says, "who reminded me that if I didn't buy a dress soon, I'd be wearing a dress out of my closet down the aisle."
She landed in a little shop 30 miles southeast of London, in Royal Tunbridge Wells, called The Pantiles Bride, where she had the whole showroom to herself. When she found her dress, she stood admiring it in a mirror lit by expansive bay windows that overlooked the street. Passersby smiled and gave her thumbs-ups.
She rush-ordered the dress from Spain, but the company wouldn't ship to the U.S. A month before her wedding, Duff-Cole's father-in-law flew from London to Charlotte with the dress on his lap. She had it tailored and ready to wear with less than two weeks until the big day.
Duff-Cole, now 37, says that little bridal shop inspired Ladies of Lineage, the Charlotte-based boutique she's developed from the humble online platform that distracted her from her own wedding 12 years ago.
The idea for the business came from her work for Ardent Associates, a market research company in Charlotte. She tracked textile sales on online platforms like Craigslist and noticed one item listed over and over: designer wedding dresses. The realization prompted her to launch her own online platform, Lineage Bridal, in 2009. She was still running it when she married her husband, Grant, in 2011. That same year, she opened her first brick-and-mortar store of the same name in a 400-square-foot space behind Bank of America Stadium.
Two years later, she moved her shop to Dilworth and rebranded as Ladies of Lineage, then expanded to a second store in Fort Mill in 2018. She added more big-name designers and sold dresses up to $4,000. In September, Duff-Cole moved the Dilworth shop to Phillips Place in SouthPark, where she carries dresses up to $15,000 by designers like Mira Zwillinger, Eisen Stein, and Marchesa Notte.
Duff-Cole pairs each bride-to-be with a stylist who takes her through the store to handpick each gown she tries on. Once a bride decides on her favorite dress (or two), she moves from her suite to a larger mirror in the middle of the shop where family and friends wait and sip Champagne. There, she chooses accessories and basks in her reflection, surrounded by natural light from the store's windows, in what Duff-Cole calls "the yes moment."
Ladies of Lineage never schedules brides to start their appointments at the same time, so each bride gets her own time at the "yes moment" mirror—just as Duff-Cole did at that little shop outside London.
"Every bride is in a different place in her life, with elements that make her experience of finding and wearing a wedding dress different from one another," Duff-Cole says. "Her family is gathering to celebrate her life with her forever partner. Perhaps it's the last time a grandparent will attend a large family gathering. Perhaps the bride's father is not there to walk her down the aisle. We're not always privy to the elements of each bride's day."
But what Ladies of Lineage can do, she says, is make sure the bride gets the time and personal attention she needs to select a dress she loves—and not have to rely on an in-law to whisk it across the ocean on his lap a couple of weeks before "I do."