Summer Color
Memorial Garden in Concord is awash in yellows, greens, and pinks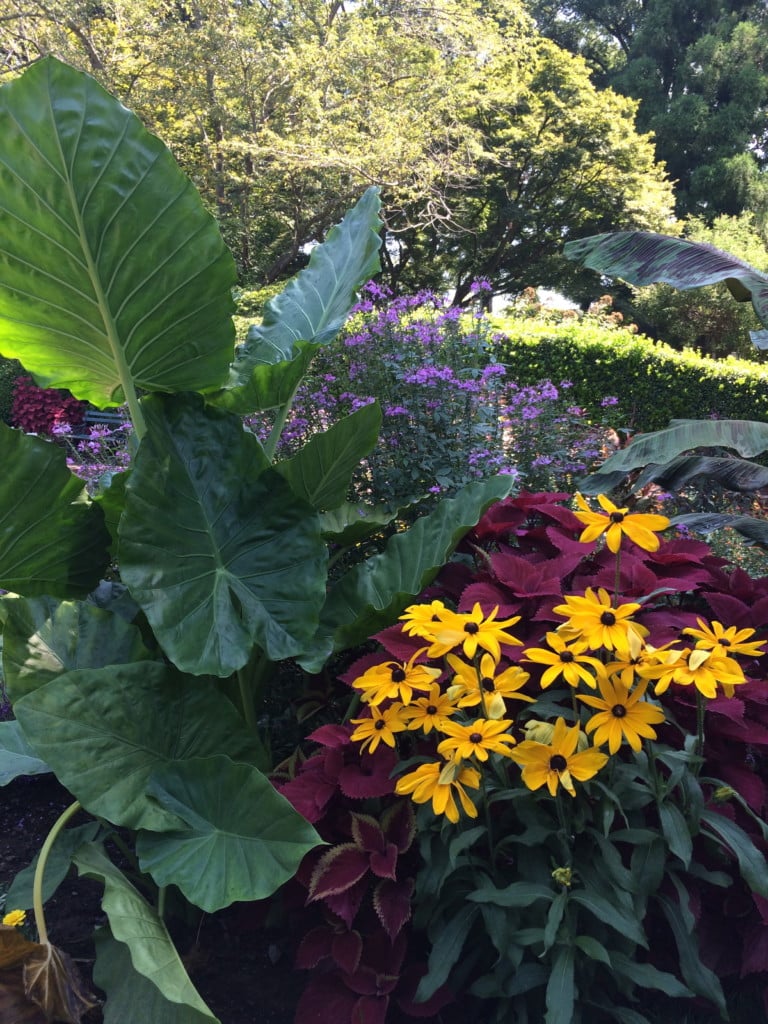 About 25 miles from uptown Charlotte, Memorial Garden in downtown Concord is a delightful diversion. Late summer sometimes brings parched landscapes due to relentless heat and dry conditions, but the three well-maintained acres of Memorial Garden offer a beautiful, shady spot for a walk. If you head that way this weekend, here's a snapshot of what you might see.
The garden is also the cemetery for First Presbyterian Church of Concord. Sallie Phifer Williamson began restoring the neglected cemetery in 1930.
Beds filled with flowers greet you upon entering the garden.
Memorial Garden is an ideal place for shade-loving plants (and people). Large oaks and magnolias cover much of the grounds.
Paths meander throughout the garden.
Although the garden is also a cemetery, the graves aren't in neat rows. Headstones are scattered throughout the garden, and several have interesting inscriptions and carvings.
The fountain at the bottom of the hill is surrounded by formal annual beds.
Lantana is a great summer bloomer.
Black-eyed Susans add a pop of yellow.