Summer Renovation Plans? Here's How to Maximize ROI
Dos and don'ts to get the most bang for your buck when renovating.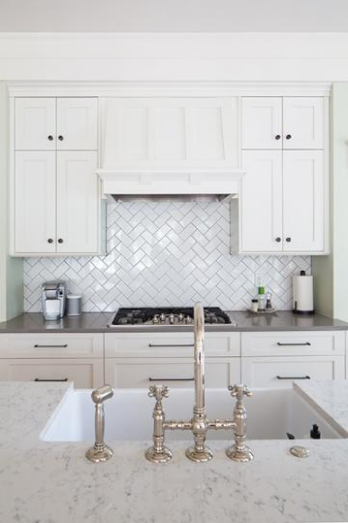 Are you guilty of watching HGTV marathons and getting sucked into shows like House Hunters and Flip or Flop? Do you often find yourself thinking that you'd be much better at renovating your home?
Well, when it comes time to actually start up some summer renovation plans, you might want to think twice about using these shows as your bible. Though they're helpful for inspiration and finding cost-saving tips, they often represent an unrealistic timeline and budget to viewers. Audrey Loder, director of showrooms for Wilkinson Supply Company, says, "Many times, the production companies are contributing large sums of money to the project or are able to get products and resources for extremely reduced prices. Those are things that your average homeowner/consumer wouldn't have access to… Potential renovators should take these shows with a grain of salt."
Wilkinson Supply Company is a kitchen and bath retailer serving the Triangle, and Loder has a few more tips for the homeowner looking to budget effectively for summer remodel plans. Here are some dos and don'ts to make sure you get the best ROI on your renovation.
DO: Determine your ultimate end goal first. Loder poses these questions, "Are they looking to simply remodel to make the home more comfortable and in line with their own tastes, or are they trying to make the home something timeless that they will enjoy, but with an ultimate goal of selling the home successfully?" Establishing your goal will give you more insight towards budgeting and what is/isn't worth the money.
DON'T: Underestimate costs for replacing, repairing, and rehabilitating things like flooring, appliances, and lighting. Many times homeowners' expectations exceed the limitations of their budgets.
DO: Establish a firm budget and create a prioritized list of projects or spaces you'd like to tackle.
DON'T: Over-remodel. If you invest too much money in upgrading a home that will not give you a good ROI because of other factors like the neighborhood and comparable value, you will be out of an investment. Know what is right for your home.
DO: Put more money into small details like fixtures if you plan on selling the home later on. Potential buyers notice these changes, and they will be more effective for the value in the long run.
DON'T: Replace cabinets; go DIY and paint them instead to save money. Old cabinets are often built pretty well, so a new coat of paint and updated knobs can go a long way.
DO: Add or update a backsplash for a little way to make a big visual impact.
DON'T: Skimp on new countertops and appliances. These are the areas that are worth the investment and increase ROI dramatically. You don't have to buy the top-of-the-line, but appliances with modern finishes and countertops in clean stone or marble will change the entire look and feel of your kitchen or bathroom.
Put these tips to use, and you just might be the next house-renovating sensation!