Summer Sips: 3 Charlotte Lagers to Try Right Now
Three notable light beers currently available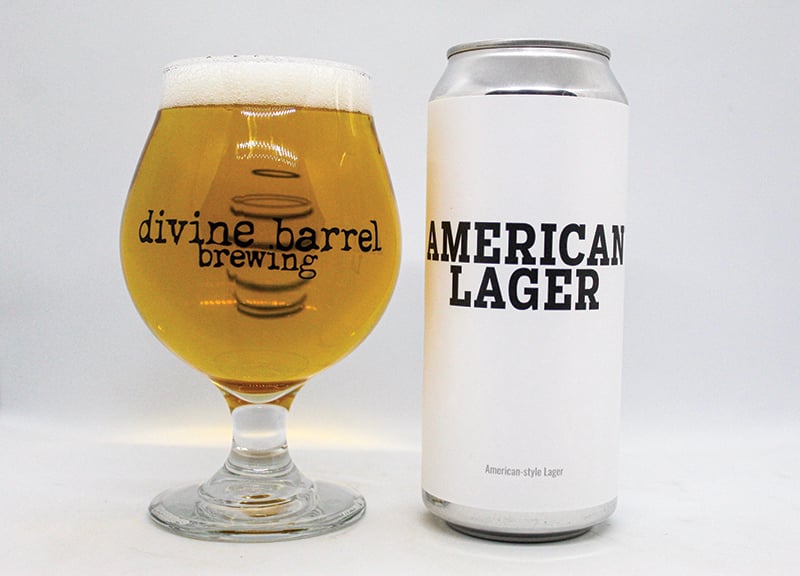 Lagers aren't just beers for beginners. These days, Charlotte breweries put as much care into this style as their barrel-aged imperial stouts. Below, we look at three of the best. Though each takes a different approach, all have the main characteristic of a classic lager: a crisp drinkability that refreshes on a blazing Southern day.
Town Brewing Co.
Spratt's Premium Lager
Don't let the throwback label and 12-ounce can fool you: Spratt's is crisp and drinkable, but it's not a rehash of classic recipes. Town used Pilsner malts, heirloom rice, and American hops in this concoction, which the brewery says it "crafted with pride at the crossroads of tradition and innovation."
---
Divine Barrel Brewing
American Lager (top of page)
You have to love the stripped-down approach to an American lager called … "American Lager," with a white can adorned only by plain black text. Divine Barrel aimed for and captured the classic light lager taste—and says the result is "as American as apple pie and baseball."
---
Legion Brewing
Penguin Pils
Quick history lesson: The flagship beers of Budweiser, Coors, and PBR are made in the Pilsner style, which brewers at Pilsner Urquell Brewery in Plzeň, Czech Republic, concocted in 1842. Pilsner Urquell was the world's first pale lager, and the brewery still makes it today. What does that have to do with penguins? No clue, but Legion's looks and tastes great.