Super Beer: How the craft beer culture in Charlotte and Denver matches up much like its NFL teams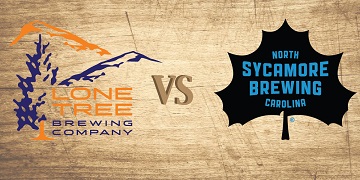 Let's get this out of the way from the jump: This is not a Charlotte beer vs. Denver beer article, where an overall winner is declared. That's an argument shut down quicker than you can say "Josh Norman." After all, Denver is the home of the Great American Beer Festival, and that's just the tip of the iceberg.
There are a number of factors that currently hold Charlotte (and really, North Carolina) back from flourishing even more, including the eighth highest state beer tax (a whopping 82 cents per gallon of beer, compared to just eight cents for Colorado), and constricting laws such as the self-distribution barrel cap, alcohol by volume cap and happy hour laws, to name a few. Overall, though, Denver has simply embraced craft beer for a much longer time, which has resulted in the city becoming one of the top craft beer destinations in the U.S.
But the facts are that both cities are making some great beer right now. And as the Panthers get ready to square off with the Broncos in Super Bowl 50, I did find it interesting how each city's beer culture seems to measure up with each team (stay with me here):
On one hand you have Denver beer, the old guard. Like the John Elway-led Broncos of the past, Denver craft beer has basked in glory for some time. Denver currently boasts a staggering 50-plus breweries, and that's just within the city limits, not counting nearby Boulder and Fort Collins – both outstanding beer cities in their own right.
The craft beer found in Denver (both from local and national breweries) is incredible; tap handles in many of the bottle shops and craft beer bars boast a who's who of some of the best beers – all-time greats such as the Broncos have employed, you could say.
Then there's Charlotte beer, an up-and-comer that is slowly gaining traction to becoming a talked-about contender in the conference, er, region, year in and year out. Sound like anyone else that you know? The Panthers have the looks to be staying in the spotlight for a while, and the same seemingly holds true for Charlotte craft beer.
Several breweries have walked away from Denver in recent years with GABF medals in hand, most recently Sycamore and Triple C. And while Cam Newton is a near-lock for the MVP, Olde Mecklenburg was lauded "MVM" (Most Valuable Marzen) this past year, winning gold for its Mecktoberfest at the European Beer Star competition.
Denver has a slew of new breweries that open nearly every year, and Charlotte is beginning to experience similar growth. Just as it's taken a while for the pieces to fall into place for Panthers general manager Dave Gettleman, Charlotte craft beer is finally coming into its own, with breweries, bottle shops and craft beer bars popping up in different parts of the city to further the footprint (along with buildout in neighboring cities such as Cornelius, Waxhaw and Indian Trail).
We're also seeing Charlotte beer becoming well-rounded in styles. While IPA continues to dominate many palates across the country and this area being no exception, it's been enjoyable to watch breweries here take on barrel-aging and sour programs, the latter of which Denver has an outstanding one in Crooked Stave.
All in all, it's been great to see breweries from both cities making bets with one another in preparation for the big game. There's Sycamore and Lone Tree Brewing (both GABF winners for American Lager this past year), NoDa and Strange Craft, Wooden Robot and Little Machine and Triple C and CODA, along with Baere.
Here's hoping Denver pays up dearly. Keep Pounding.