Sycamore Brewing celebrating 2 years with huge party Saturday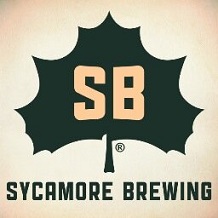 Since opening in November 2014, Sycamore Brewing has stormed mightily into Charlotte's craft beer scene. To wit:
Its Southern Girl Lager was awarded a bronze medal at the 2015 Great American Beer Festival (American Style Light Lager category) after just one year of operation.
Earlier this year, the brewery's site on Hawkins Street became the new location for Food Truck Friday in South End, which features 7 to 9 trucks, live music and, of course, beer, to a huge gathering on a weekly basis.
Sycamore entered local distribution with popular cans such as Countryside IPA and Southern Girl Blonde and bottle releases (Salty Coconut Red Ale and Berry the Hatchet)
The brewery's expansion plans run deep as of late, including both onsite (taproom, beer garden) and a new production facility to keep up with the ever-present demand for Sycamore's beers.
And Sycamore continues to be one of the most popular spots in the Queen City (especially on a beautiful Saturday, where it seems as if half the city is in attendance). And you can expect quite a crowd this weekend, as the brewery is set to celebrate two years with an anniversary party beginning at noon.
Let's get to the important items first: the brewery will have a stellar lineup on tap, including a brand new beer brewed for this party: Peanut Butter Cookie Porter. You'll also find such staples as Countryside, Southern Girl Blonde, Peak Farm Double Pale Ale and Salty Coconut Red Ale as well as Anytime Lager, Honey Nut Amber and Lazy Creek Wheat. The brewery will have both its indoor and outdoor beer stations going in order to prevent waiting too long in lines.
As it has done in the past, Sycamore will also be featuring cider, wine and prosecco (also prosecco pops, which seem to have become popular over the summer). Two stages will host a number of live musical acts all day, while five food trucks will also be on site.
Sycamore's anniversary party will run until 10 p.m., and you can keep up with any updates by following the event page on Facebook.