Take a Day Trip to Asheville: West Elm Outlet
New outlet offers stylish, budget-friendly furniture options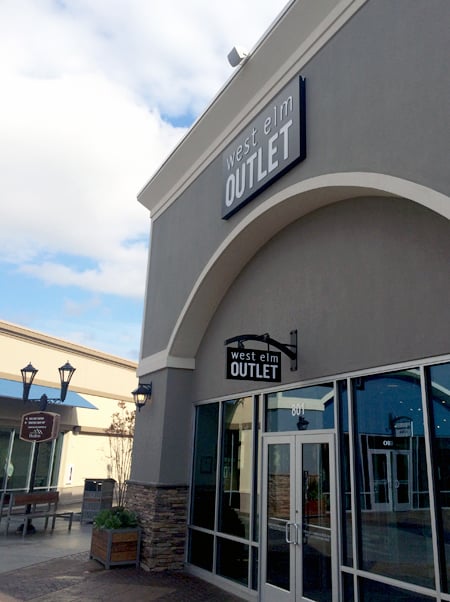 Travel two hours toward the mountains of Asheville, North Carolina, and you will discover a lovely new West Elm Outlet. My husband and I visited for the first time last month and walked away with a new wool rug 70 percent off of the original price. We also spotted good deals on headboards, lighting, and wood furniture.
According to General Manager Amanda Ertz, "Merchandise such as upholstered goods is typically made locally down the mountain in Hickory, North Carolina. Many other items are handcrafted by artisans around the world, and West Elm is committed to supporting and sustaining handcrafts, growing local makers and manufacturers, collaborating with emerging and established designers, and maintaining fair labor and supply chain transparency. Most merchandise is current season, however we are outlet, so that we do carry merchandise no longer available on-line as well."
The West Elm Outlet opened in July 2015 and is located within the Asheville Outlets at 800 Brevard Rd., Ste. 801, in Asheville. Hours are Monday – Saturday 10 a.m. to 9 p.m., Sunday 11 a.m. – 6 p.m.
For the latest in promotions and events follow along on Facebook and Instagram.