Taste of FreeMore: Donut-eating gets real
Pack up the family and head over to this event featuring food from Savor Cafe, Pinky's West Side Grill, Picante Mexican Grill, and many more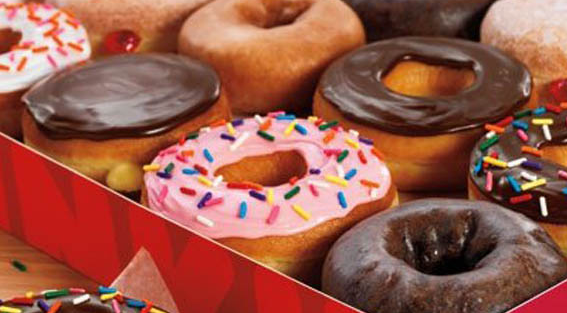 Looking for something to do this weekend that involves free admission and family-friendly events? You're in luck. On Saturday, Oct. 5, from 4 to 8 p.m. in The Burger Company parking lot at Morehead and Freedom Drive in Charlotte, the Second Annual Taste of FreeMore event will kick off.
Live performances by The Clayfall Trio and New Familiars will add a musical backdrop to the event and food from several local restaurants will be offered by vendors. West Side favorites Savor Cafe on Morehead, Pinky's Westside Grill, Dairy Queen, Picante Mexican Grill, and The World Famous Open Kitchen will all offer delicious fare for $1 to $5. Cash and credit cards will be accepted. Vendors from Enderly Coffee Roasting Company, Four Friends brewing company, and Birdsong Brewing Company will also be on site to keep your thirst in check.
Of course, it should be noted that a portion of food and drink ticket sales will be going to benefit FreeMoreWest Partners, which promotes revitalization on the west side through a matching neighborhood grant. In addition, attendees are asked to bring pencil donations for Classroom Central to benefit underprivileged students.
Taste of FreeMore will also feature a large art tent where local artists will be painting and showcasing their work for guests. Further, and most importantly, there will be an adults-only donut-eating contest sponsored by Dunkin' Donuts along with face painting, balloon animal making, and corn hole for the kids.
Head down to this Charlotte-centered event and get a taste of the Queen City!