Tasty Yo Pints-to-Go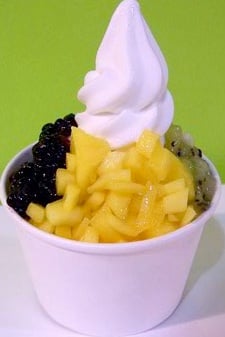 If you're like me, there's a very good chance you've craved Tasty Yo's sweet frozen yogurt during an hour long after the local fro yo shop has closed. Now, those days of unfilled longings are over. Berrybrook Farm on East Boulevard and The Common Market in Plaza Midwood are both now carrying pints of the creamy concoctions in their stores. At Berrybrook, you can find Original Tart, Blueberry Acai, Pomegranate Raspberry, and Peach Mango. At Common Market, you'll find all of those except Pomegranate.
So stop by, pick up a pint, and have it on hand. You know you'll want it later.
Berrybrook Farm, 1257 East Blvd., 704.334.6528
The Common Market, 2007 Commonwealth Ave., 704.334.6209