Tent Sale This Weekend at Theory Design Studio
Shop huge home decor sales at this one-day event.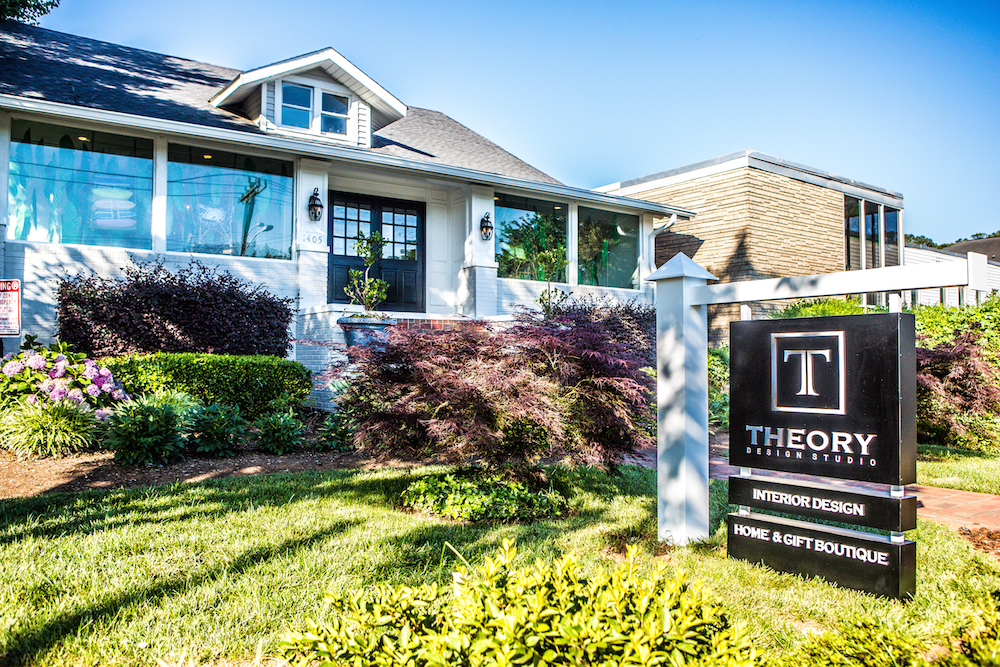 Theory Design Studio in Dilworth is known to customers as having some of the trendiest and cheekiest home decor in Charlotte. With quirky dish towels touting text like "Caffeine, carpool, cocktails, repeat" and "Drink your wine, we have crafts to do," Theory is no stranger to curating fresh designs for home and gift shoppers that want something original and unique.
If these types of items sound like something out of your decor dreams, you need to block out time between 10 a.m. and 3 p.m. this Saturday, September 24, to shop Theory Design Studio's one-day tent sale. The tent sale will feature up to 75% off on their model home inventory (a.k.a. really, really stylish stuff). Also during the sale will be 40% off in-store summer merchandise.
Theory Design Studio is located at 1405 East Boulevard, and there will be some water provided at the tent sale, being that it will be set up outside in the parking lot. Shoppers are welcome to park on the street. There will also be a loading area to help customers load up their purchases and take them home. Check out TDS's Instagram feed to get a feel for their style.
See you Saturday!