Terrace Cafe Opens in Ballantyne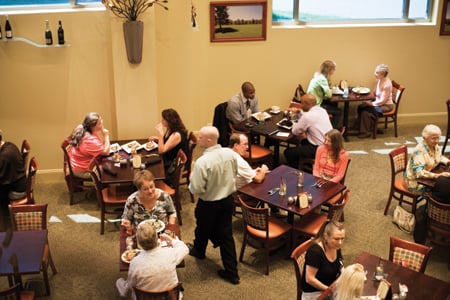 Terrace Cafe, the popular SouthPark restaurant offering breakfast, lunch, and dinner, opened its second location today in Ballantyne Village. The SouthPark location's chef, Thomas Kerns, is moving to the new Ballantyne location, while his sous chef, Patrick Davis will take over as chef at SouthPark.
The menus will be the same, which means (most importantly) that breakfast eaters in Ballantyne will have easy access to the restaurant's famed Red Velvet Waffles. Other highlights from the spring and summer menu include fried chicken, over-roasted salmon, and steak and egg. For more about the new restaurant, its hours, and its menu, go to terracecafecharlotte.com.