Textile Industry Gets a Futuristic Facelift
Gaston Textile Technology Center partners with a new national public-private consortium, the Advanced Functional Fabrics of America, which will boost textile industry jobs and fuel revolutionary fabric advances.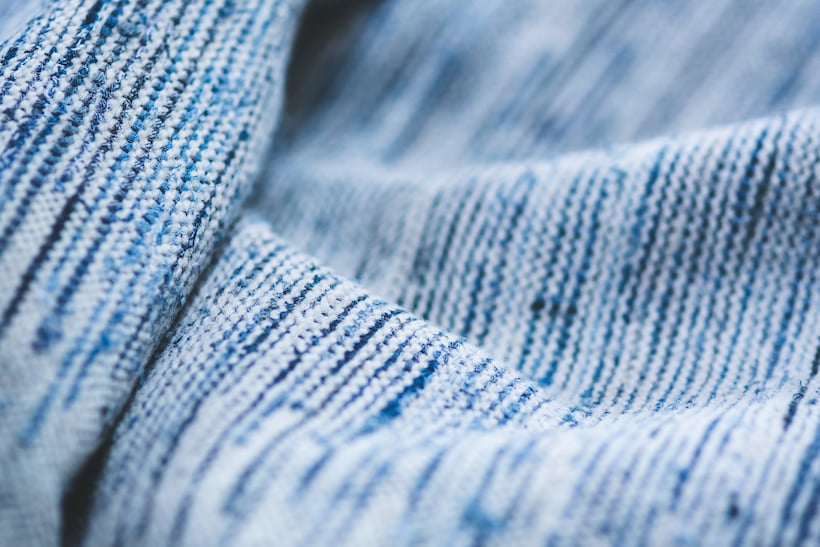 Textiles can do more than you'd think.
Though the interior design sector likes to look at textiles for their visual aesthetic and other primary uses in the home, fabrics are getting futuristic upgrades.
The Department of Defense announced a new partnership between the Advanced Functional Fabrics of America (AFFOA) and Gaston College Textile Technology Center, among 15 other industry partners. The AFFOA aims to "revolutionize the fiber and textiles industry through commercialization of highly functional, advanced fibers and textiles for the defense and commercial markets," according to a press release from Gaston College earlier this month.
What does this mean?
Recent breakthroughs in manufacturing processes and fibers will enable the industry "to design and manufacture fabrics that see, hear, sense, communicate, store and convert energy, regulate temperature, monitor health and change color."
Sam Buff, director of the Gaston College Textile Technology Center, says, "We will be producing cutting-edge yarns, fabrics and fibers that are incredibly strong and lightweight. Some will contain properties that are flame resistant, cut resistant, bullet proof, anti-microbial, and with a range of electronic sensors that include the ability to sense medical events, manage moisture, and deliver drugs."
Members of this public-private consortium include Fortune 500 and medium-sized companies as well as fabric industry leaders and leading research universities. Notable names include Nike, Intel, Inman Mills, MIT, and Cornell University. The goal is for the U.S. to add 50,000 jobs to many sectors spanning the textile supply chain in the next 10 years and to shoot to the forefront of development.
The AFFOA spans 28 states and Puerto Rico and will be headquartered in Cambridge, Massachusetts.