The 2016 Queen City Brewers Festival preview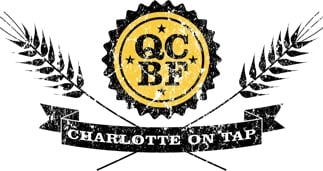 Since its inauguration five years ago, the Queen City Brewers Festival has always conveyed a special, intimate feel. This is the only festival in town that focuses on local breweries and exhibitors, and it's always been held the day before the Super Bowl.
Now, the 2016 QCBF has seen the perfect marriage between those two factors, as The Fillmore will play host to the biggest Carolina Panthers pre-Super Bowl party this Saturday.
"It was already going to be such a festive weekend, and now spirits are going to be even higher," founder Nils Weldy says. "The fact that the home team is in the Super Bowl – people are going to be on Cloud 9. I suspect we're going to see a record number of Panthers jerseys there. Really, we couldn't ask for more how it's all lined up."
This year's sold-out festival boasts 25 local and area breweries – the highest number yet. As in years past, each brewery will be bringing three to four of their regular beers and then one "Super" beer, be it a seasonal or small batch. (The full list of beers will be revealed at the event, but you can follow QCBF's Twitter page, which has been announcing beers this whole week.)
Weldy says he's excited that as Charlotte craft beer continues to grow, so does the opportunity to showcase the new breweries.
"Their enthusiasm is so contagious, on phone calls that I get and their social media; they're really excited to be there," he adds. "Of course, we have our mainstays like NoDa, OMB, Triple C and Birdsong … they're excited too but just to a different nature. For the new guys, it's a new energy that's really cool to see."
Festivalgoers will also be able to enjoy offerings from local exhibitors such as Craft Growler Shop, Q Tavern, JJ's Red Hots and Three Amigos.
The Fillmore marks the latest venue change for the Queen City Brewers Festival, which has never been in the same spot in consecutive years. The constant moves have been results of the festival growing so fast (the original was at the Neighborhood Theatre), while there has also been factors outside of the organizers' control (the Charlotte Checkers moving back to last year's site, Bojangles Arena). Weldy says he's excited to bring the QCBF to The Fillmore, which has already played host to a few craft beer events.
"I'd argue that the ambiance at The Fillmore is like that of our first venue, Neighborhood Theatre," he says. "It's a non-traditional spot for a beer festival that creates a unique environment. And the fact that we're utilizing the Uptown Amphitheatre stage as part of our footprint has me excited. It'll be an extension of our overall offering."
Indeed, breweries will be pouring inside The Fillmore, and you'll also be able to walk through outside to the UA's stage, where there will be a space for breweries and exhibitors, along with skills challenges with chances to win prizes. The disc-putting is returning from last year, along with a Charlotte Hounds-related challenge and a tennis one (which will be outside) as well.
Bringing in a tennis element is special to Weldy, as the festival supports ACEing Autism, which uses tennis as a way to connect and serve the lives of children and families affected by autism spectrum disorders.
"The QCBF continues to be a super valuable and powerful platform for raising awareness about autism," Weldy says. "People come to the festival and hear about what we're doing and want to get involved. It's been so great to see."
Something new to the festival this year is a best brewery award, which will be presented by Gravity Magazine. There will be three judges – all certified cicerones – who will sample, taste and judge the submissions from each brewery. Midway through the QCBF's evening session, Gravity will announce the winner on stage, complete with a trophy presentation.
Weldy says he's excited to put this festival on once again, and welcomes the flourishing expansion of local craft beer.
"Just seeing how we keep growing shows that everyone has bought into our theme," he says. "Having a theme with an event is pretty important, and we have a great one with the Queen City. And we're pretty stringent on that. If you're within a 30-minute radius, you're invited. We've had others (outside of the radius) try to get in on a few occasions … we try not to hurt their feelings but it's important to stay true to the theme.
"Because really, it's all about who's a part of the event, with the breweries first and foremost. Without them, we wouldn't get exposure. And then we have such great sponsors and a marketing team too. Overall, we've been really fortunate to have a great group get behind the brand and the cause."