The 6 Best Seafood Restaurants in Charlotte: 2020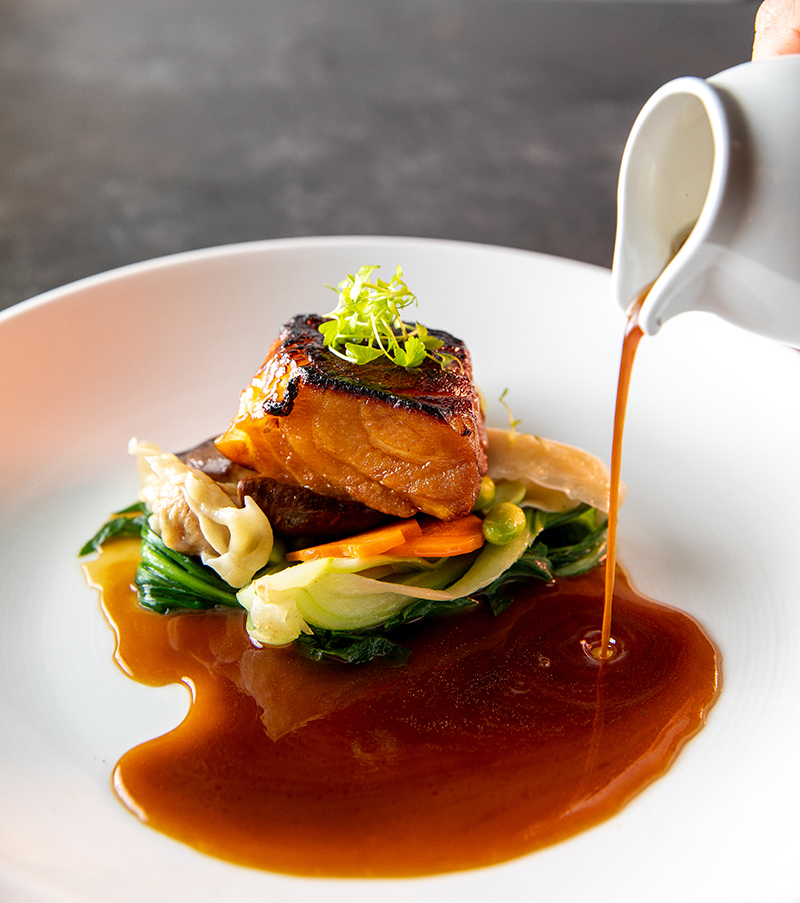 These picks are based on our 2019 25 Best New Restaurants and 2020 50 Best Restaurants lists. 
Upstream, which celebrates its 20th anniversary in the Phillips Place complex this year, is a rare example of a restaurant that has adapted to the changing culinary landscape while maintaining its identity as a seafood restaurant that gets it right. 6902 Phillips Place, 704-556-7730.
---
South End's oyster bar has all of the essentials: lobster rolls, fried fish sandwiches, and oysters four ways. Start with the Waterman's Platter, which comes with crispy oysters, fried shrimp, crawdaddy dippers, fries, and a variety of dipping sauces such as tartar sauce, cocktail sauce, and aji verde. At sunset, head up to the rooftop terrace for a signature cocktail and views of uptown. And the spot recently unveiled weekday lunch service, too. 2729 South Blvd., 704-275-5558.
---
The sun reflects off Lake Norman and fills Hello, Sailor with natural light—which is ideal for the dozens of Instagram shots diners take inside this chic fish-fry restaurant. Joe and Katy Kindred's second restaurant is nothing like Kindred or The Rusty Rudder, which once occupied this space. But while you're eating calabash shrimp in a mid-century modern dining room with a view of the lake's ripples, you wouldn't want Hello, Sailor to be anything else. 20210 Henderson Rd., Cornelius, 704-997-5365.
---
At any given time, Fin & Fino's raw bar serves no less than 12 types of oysters. The dinner menu features uncomplicated dishes like North Carolina trout, Faroe Island salmon, and P.E.I. mussels. But as a "social seafood house," its sweet spot is the shareable plates. Try the grilled banh mi shrimp drizzled with sriracha aioli and the scallops and latke, which punches up a classic potato pancake with crème fraiche and caviar. 135 Levine Avenue of the Arts, 704-800-5680.
---
Happy hour—when oysters from Sea Level, North Carolina, are $1 apiece—draws in an after-work contingent, and that crowd doesn't thin until the dinner rush passes. The name is inspired by the name of a seaside town, but is fitting for Charlotte's most consistent seafood restaurant. The cocktail menu run by Colleen Hughes is worth noticing, as well. Top that all with a beautiful interior punctuated with Edison bulbs, and Sea Level is a dependable uptown favorite. 129 E. 5th St., 704-412-2616.
---
Chef Shane Graybeal came to RockSalt in October, after former executive chef Jim Diecchio left to open a new restaurant by renowned chef Vivian Howard. Graybeal says he wants to add some "craveable" dishes to the menu; we'll soon see if he succeeds. 512 Brandywine Rd., Ste. 500, 704-503-9945.