The Carolina Panthers Donated Furniture to Goodwill and You Can Buy it This Weekend
Framed photography and various furniture items will be for sale, many of which have been in the Bank of America stadium since the team's inception.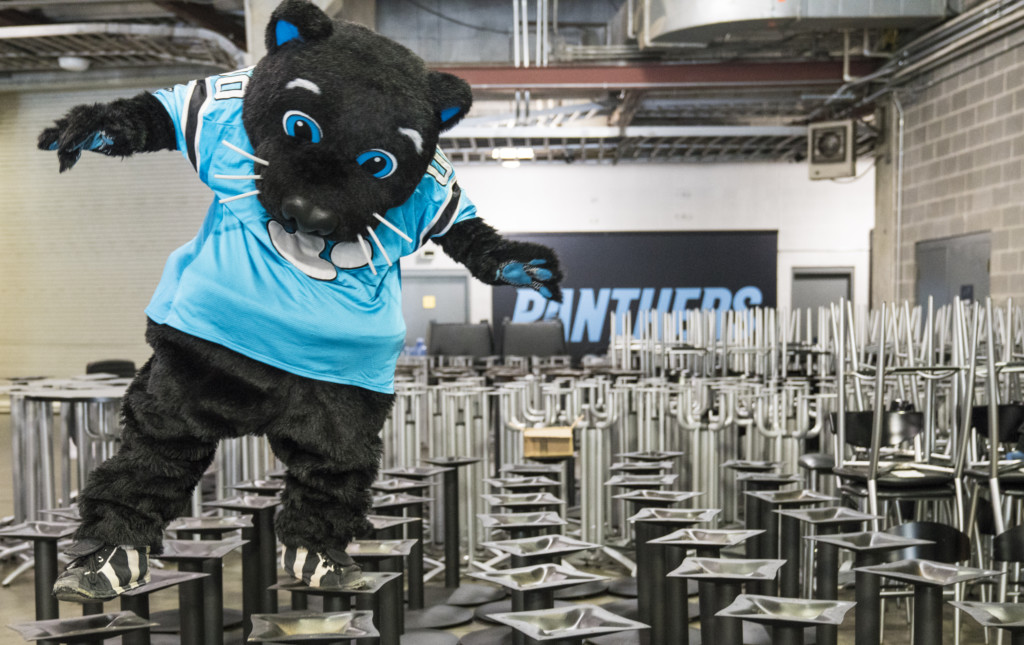 *Insert the Carolina Panther's growl*
If you're a mega-fan of our NFL team, you're going to want to wipe your schedule clean for Saturday morning. The Carolina Panthers donated a mix of furniture and framed photographs to Goodwill earlier this month, and those items will be going on sale this Saturday (January 28) from 8 a.m. to 12 p.m. Since the sale is, uh, kind of a big deal, buyers are encouraged to get there a little early for their spots in line—you can line up as early as 6 a.m.
The sale is taking place at Goodwill's outlet store, Second Editions, which is located at the Goodwill Opportunity Campus in west Charlotte at 5301 Wilkinson Boulevard. Their Community Table Bistro will be open from 7 a.m. to 11 a.m. serving homemade breakfast and Enderly Coffee, just in case you skip breakfast to get a good spot in line.
Everything from bar stools, chairs, sofas, and tables will be sold, all of which are from the Bank of America Stadium. Many of these furniture pieces have been in the stadium since the Panthers became a team, and they're sure to make a historic addition to any fan's pool room, sports den, or similar space. An array of framed photos will also be for sale.
At 10 a.m., there will be an auction for the limited quantity of framed photographs of Julius Peppers, Charles Johnson, John Kasay, Jordan Gross, Dan Morgan, Ryan Kalil, and Mike Rucker. To get on the auction list, be sure to sign up with a Goodwill team member upon arrival to the store.
Goodwill is using proceeds from the sale to help fund job training and employment services free of charge to Charlotte citizens seeking employment.
Curious to see what you'll be lining up for? Goodwill Industries of Southern Piedmont's Facebook page posted a photo album of the available items here. All prices will remain unknown until the day of the sale. For additional details on the sale (such as total quantities), head to this webpage.