The Final Countdown
A comprehensive wedding planning timeline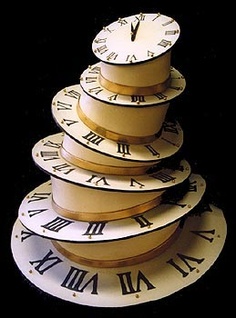 Once all of the phone calls have been made, celebratory drinks have been consumed, social media statuses have been updated and the reality of your fairy tale beginning has sunk in, it's time to begin the wedding planning process. For our lovely readers who have just said yes, we're here to make each moment from now until 'I do' as magical and stress-free as possible. Planning a wedding sans or even with planner can be needlessly taxing in some aspects–and, of course, inevitably irksome in others. So we cut down on unnecessary stressors as much as possible. Hence this handy calendar to help keep you on track and always looking ahead–both necessities for planning a successful wedding. So let's get started!
12 Months Prior
1) Spread the engagement news 2) Set a budget 3) Decide on location, research venues 4) Write a rough guest list 5) Contemplate color schemes 6) Meet with potential planners (optional) 7) Begin researching wedding vendors (ie photographers, DJs, etc)
11 Months Prior
1) Decide on a planner (begin a binder solo otherwise) 2) Book and confirm your ceremony/reception venue(s) **Be sure to book a rehearsal time as well 3) Confirm a budget and plan to stick to said budget 4) Work with stationer to get out save-the-dates 5) Select your bridal party 6) Create all wedding registries 7) Meet with caterers, florists and bakers 8) Throw an engagement party 9) Confirm wedding colors and theme 10) Begin researching bridal gowns
10 Months Prior
1) Take engagement photos 2) Schedule meeting with ceremony officiant 3) Book caterer, DJ, photographer, florist; attend cake tastings 4) Pay all necessary deposits, obtain venue permits 5) Shop for and purchase wedding gown
9 Months Prior
1) Meet individually with vendors to discuss themes, menu, playlists, etc 2) Work out alcohol preferences for reception 3) Shop for and purchase all wedding day accessories 4) Go shopping for bridesmaid dresses with your girls
8 Months Prior
1) Decide on a dress (or dresses) for bridesmaids and be sure each girl has ordered her dress 2) Attend first gown fitting (pay remaining balance) 3) Finalize guest list (and then contact all necessary vendors with final number) 4) Order cake
7 Months Prior
1) Enlist MOH to wrangle bridesmaids for fittings 2) Work with local stationer to create and order wedding invitation suite 3) Compile list of out-of-town guests and block off hotel rooms at local hotel 4) Begin honeymoon planning 5) Determine all necessary ceremony and reception extras (lighting, tenting, seating, linens, air-conditioning, outdoor restrooms) and order or reserve for rental 6) Shop for wedding bands with your fiancé
6 Months Prior
1) Research and arrange all desired transportation 2) Approve stationer proofs 3) Create a tentative day-of schedule (ie when do you want to have cake cutting, first dance, toasts, etc) 4) Shop for wedding lingerie 5) Order wedding programs
5 Months Prior
1) Decide on and book a rehearsal dinner venue 2) Finalize honeymoon plans 3) Order new passport, if necessary 4) Order escort cards, reserved signs and table numbers for reception (if using stationer) 5) Designate caligrapher or friends and family to address invitation envelopes
4 Months Prior
1) Pick up wedding invitations 2) Address and send out 3) Attend second gown fitting 4) Instruct fiancé and groomsmen to shop for and purchase suits and all accessories 5) Book honeymoon hotel and flights 6) Follow up individually with all vendors 7) Arrange day-of drop-off times
3 Months Prior
1) Schedule hair appointment with local stylist to experiment hairstyles 2) Do same with makeup artist 3) Discuss hairstyles and accessories with bridesmaids 4) Discuss bachelorette party ideas with MOH and bridesmaids 5) Visit ceremony venue again to determine day-of dressing location
2 Months Prior
1) Purchase wedding gifts for bridesmaids, groom and parents 2) Confirm transportation arrangements 3) Instruct fiancé and groomsmen to attend fittings 4) Discuss prenuptial arrangements and meet with lawyer to go over any documents 5) Attend bachelorette party 6) Apply for marriage license
1 Month Prior
1) Compile list of RSVPs 2) Contact all non-responders 3) Finalize seating numbers 4) Follow up with all additional rental vendors (see 7 Months Prior, #5) 5) Sign prenuptial agreement 6) Stock bar for reception 7) Schedule trial-run appointments with hair and makeup 8) Book mani/pedi appointments for you and your bridal party for the day before the wedding 9) Discuss duties with ushers/flower girl(s) for ceremony 10) Give final guest count to all vendors 11) Ensure you have passport
1 Week Prior
1) Shop for any honeymoon necessities 2) Pack suitcase 3) Alert local bank of travel plans for honeymoon 4) Swap out some cash for currency of honeymoon destination 5) Attend final gown fitting and take home gown 6) Finalize playlist with DJ 7) Organize all wedding day attire 8) Hand off marriage license and any ceremony decor and gift table decor to MOH to bring to wedding rehearsal (**Don't forget the cake cutting utensils!)
Night Prior
1) Attend wedding rehearsal and dinner 2) Give bridesmaids their gifts 3) Go to bed early 4) Relax! Tomorrow's your big day!