The Future Is Now
From the executive editor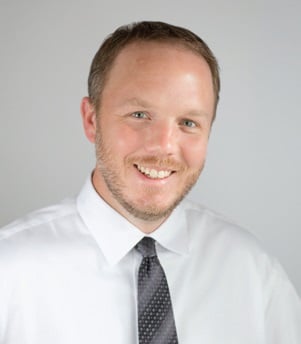 The people who spend time predicting the future these days talk about gridded street patterns and mixed-use buildings and all sorts of other sexy, far-out things. In Charlotte, we say in our best Kennedy voices that we choose to build a rail-line extension to the university area in this decade, not because it is easy, but because it is hard. We're going to grow smart, and we're going to have walkable streets and neighborhood grocery stores and parks and community gatherings and, take a deep breath, bikes.
Where in the hell are our flying cars?
Forty-five years after the start of this magazine, 45 years after perhaps the boldest decade in our country's history, predictions of the future have become dramatically practical.
For this issue, we partnered with UNC Charlotte's Urban Institute to develop a snapshot of what Charlotte might look like in 2058. When we started the project, we thought we'd wind up with a wildly futuristic portrait, one with dozens of new skyscrapers in uptown and the Jetsons flying around. Instead, we learned that the people who really care about what Charlotte will become have more important matters to consider.
In 1968, Charlotte was a city of 240,000 people. In 2013, we're at 750,000. By 2058, we'll be at 1.6 million. With those numbers, planners like those at the Urban Institute—grounded as they may be—are key to our city's future. And their message is consistent: We must figure out how we're all going to live together.
This issue, somehow, took on that feeling of community. The finished product is a testament to the willingness of Charlotteans to work together.
It starts with the cover. We contracted local artist and Central Piedmont Community College instructor Isaac Payne to develop the artwork. He spent an hour or so talking to our art director, Jane Fields, about this issue. About the past. About the future. About life. During the course of the conversation, Payne said that his wife is expecting a child in September, the same month our hypothetical Charlottean of 2058 was born. Jane said, "Isaac, this story is about your child." He was in. He read the stories. Then he merged them and his personal experience to create "Charlotte, future passed," a 5-by-4 oil and ink painting. Our staff photographer, Logan Cyrus, photographed the painting. That's what appears on the cover—a photograph of a painting that was born with a connection.
We also reached out to Queens University for a 45-word poem for our 45 years. English instructor Charles Israel took the assignment, and his original poem, "Dear Charlotte," checks in at 45 words exactly.
Smaller can be better. Perhaps the most memorable stories in these pages are the shorter ones, the sidebars embedded in the big feature "The Past." Written by Lisa Rab, Hannah Frail, Jarvis Holliday, and Chuck McShane, these are sidebars about people who came of age in the 1960s. They invited us into their homes and offices to share their stories of dreaming.
Of course, there's the contribution from UNC Charlotte. Keihly Moore, who graduated this spring with two master's degrees, developed the rendering of the future on page 75. And architect David Walters, a professor in the College of Art and Architecture, unknowingly fueled the tone of this issue.
I met him at the convention center one morning in June, at an event called Reality Check 2050. I asked Walters for his vision of Charlotte in 2058. Blessed with dry wit and a British accent, Walters was mostly optimistic. But at one point during the conversation, he stopped me cold with something he said.
"There's absolutely no guarantee that the future's gonna be better than today."
That quote has tumbled around in my head quite a bit recently. But after so many people joined us to help build this month's magazine, we're feeling hopeful. So that quote appears only here. It has no place in the pages that follow.
Michael Graff
michael.graff@charlottemagazine.com