The Future of Good – Part 2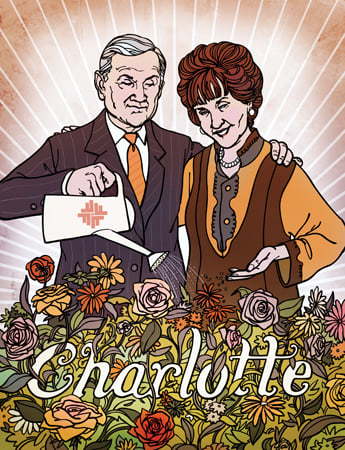 In the December issue, we launched a two-part series on charitable organizations in Charlotte. In truth, this is not new territory for this magazine. We have long covered the city's important web of nonprofits – usually pointing out who's helping, occasionally shedding light on those who could do better.
But this is a different time for Charlotte. The makeup of the community is changing, fast, which means the ways nonprofits raise money are changing, as are the people they serve. That's what we've attempted to spotlight with this short series. It's a huge issue, and there's no way we could cover it all. This month, we offer an appreciation of Leon and Sandra Levine, whose incredible generosity has set the gold standard for philanthropy in Charlotte. We also profile Scott Provancher, the Arts & Science Council's new whiz kid leader. Elsewhere in the magazine, Richard Maschal writes about the Bechtler Museum's new approach to fund-raising. And we print several ideas, submitted by citizens across Charlotte, for shaking up the city's charities.
There's more at www.charlottemagazine.com, of course. And we won't stop here. We'll continue to cover the nonprofit community. As we do, think of what your role can be, too. Because it's going to take more than stories to set local charities right.
The Levines and Us
In a city that's just discovering how to give deeply, Leon and Sandra Levine are showing the way
It Starts With An Idea
Will one of these proposals be the next great idea that shakes up how charities work in this city? That's up to you
Rock Star
That's what some have called Scott Provancher, the new head of the Arts & Science Council. The cultural community hopes he has a few big hits in him
The Future of Good
The first of the two-part series