The Grand Bohemian Breaks Ground in Uptown
Richard Kessler plans on bringing funk to Charlotte's hotel scene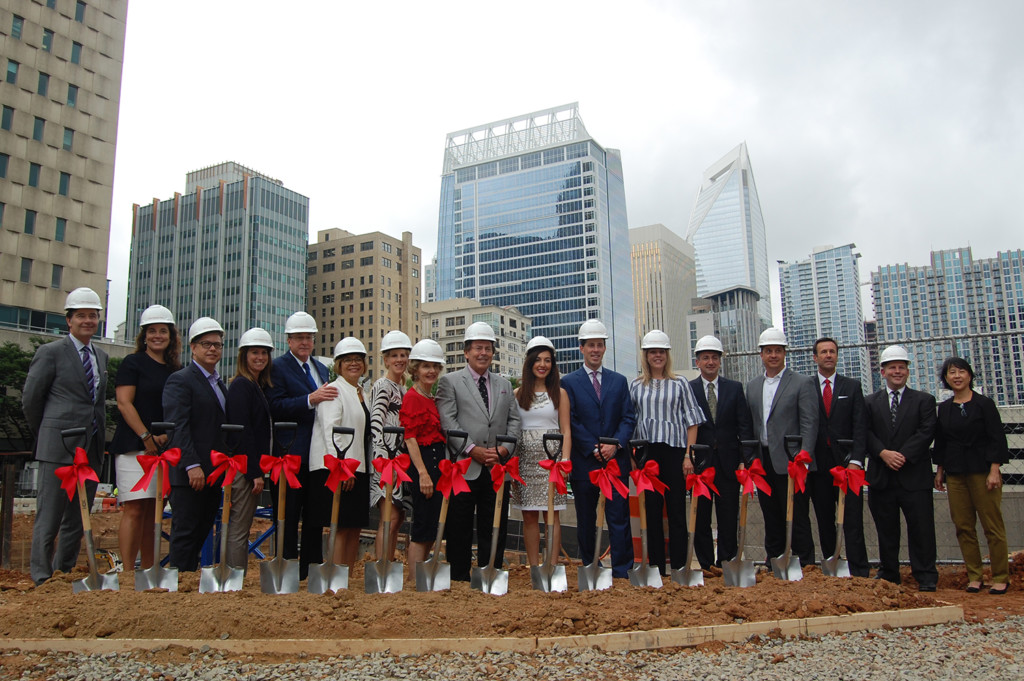 IN JUST 19 MONTHS, the fenced off parcel of dirt and gravel at the corner of Trade and Church streets will become a 15-floor, 254-room hospitality destination: The Grand Bohemian Charlotte.
Richard Kessler, founder of The Kessler Collection, which is a part of the Marriot's Autograph Collection of boutique hotels, has a hands-on role in the creation of the hotel, what will be the seventh location of the brand. He purchases all of the art, oversees the finances, and even involves himself in the interior design. "The [design] office is only 50 feet away from mine. Every time I have the opportunity to get in the way, I do," he jokes.
Like all of his hotels, Kessler treats them as a passion project, creating a unique experience at each for guests. For The Grand Bohemian in uptown, his travels to Argentina inspired the design. "It'll be a combination of classic art and contemporary flair," Kessler tells me. "And we always add funk. Gotta have funk."
Even with a recent boom of hotels in Charlotte, Kessler feels that with The Grand Bohemian, he'll offer something different to the city—a little spice, in his words. The hotel aims to bring energy and animation to the city with colorful artwork, a rooftop bar, a restaurant that highlights Argentinian steaks, and live music like the tango band that performed at the groundbreaking ceremony on Thursday morning.
"This is still a young city, a beautiful city, a progressive city, but it's still young… What we're building will be here for decades, adding to the future skyline of the city," Kessler says at ceremony.
The hotel will be built by JE Dunn Construction and will create 300 construction jobs and 200 long-term employment opportunities once it opens. Even staff members are included with the theme and experience Kessler hopes to create with The Grand Bohemian; employees are referred to as "grand performers" instead of traditional hospitality titles.
Rooms at The Grand Bohemian will be priced in the $300s. A finite grand opening date will be announced later, but Kessler is aiming for early 2020.