The Gray Classic Weekend, Singles Night, Video Party, Top DJs, and More July 19-21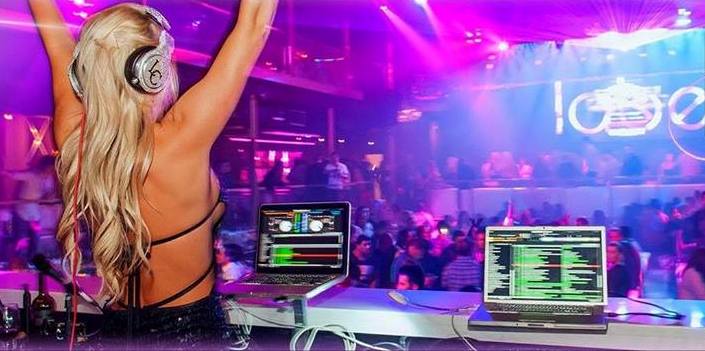 Don't slip into a summer rut. And don't listen to Drake…get out and make some new friends! Here's your list of weekend social events and parties.
The Gray Classic Weekend (July 19-21)
In addition to the golf tournament, a handful of great social events round out this annual fundraising weekend. Friday:
Welcome Reception
, 6-10 p.m., Delta's, 525 N. Tryon St. Saturday:
Golf Tournament
, 7:30 a.m. and 2 p.m. tee times, The Golf Club at Ballantyne, 10000 Ballantyne Commons Pkwy.;
Women's Empowerment Brunch
, 11 a.m.-1:30 p.m., The Ballantyne Hotel;
Party With a Purpose
, 10 p.m.-2 a.m., Vapiano, 201 S. Tryon St. Sunday:
Farewell Brunch
, 10:30 a.m.-2:30 p.m., Upstream, 6902 Phillips Place Ct. A portion of the proceeds from this weekend's events will benefit the 100 Black Men of Charlotte's Movement of Youth program. Visit
thegrayclassic.com
for more details.
Friday, July 19
Celebrate National Daiquiri Day
Enjoy daiquiri drink specials, complimentary appetizers, and live music by Below the Belt. 5-8:30 p.m. Free.
Sip Charlotte
, 200 N. Tryon St.,
sipcharlotte.com
.
Stop Light Party
Single men and women, this is your chance to mix and mingle. There'll be drink specials, complimentary light hors d'oeuvres, and prize giveaways. 8-11 p.m. Free; RSVP to party@whiskyrivercharlotte.com.
Whisky River
, at EpiCentre, 210 E. Trade St.,
whiskyrivercharlotte.com
.
Christmas in July
There's a fish fry, drink specials including $5 fireball shots, $5 Blue Chair rum drinks, and $2.50 Coronas; a tiki bar, live music by Dempsey Gibson Band, and a view of the lake. What more do you need? 10:30 p.m.
The Rusty Rudder
, 20210 Henderson Rd., Cornelius,
therustyrudder.net
.
Independencia de Colombia
Dance to authentic Columbian music, spun by DJ Chaka, DJ Jochi, and DJ Don Ander, along with a live performance by the Son Quillero band. 10 p.m. Cost varies; VIP tables available.
Latorre's Disco
, 116 W. Fifth St.,
latorresdisco.com
.
Saturday, July 20
Kiss Anchor Island (weekly event)
This on-the-water party series takes place each Saturday through Labor Day weekend. Cruise on the yacht with Kiss 95.1 FM personalities while enjoying music, cocktails, and fun in the sun. 8:30-9 a.m. cruise registration and yacht shuttle pick up at Fox & Hound Huntersville, 8711 Lindholm Dr.; shuttles to yacht will start at 9:15 a.m. Cruise departs from Morningstar Marinas at Kings Point at 10 a.m. and returns at 2 p.m. $10.
The Ragin' Mistress
, Lake Norman,
kissanchorisland.com
.
Summer Saturday
DJs Wiggs-and-Wonz take over the musical duties at this posh lounge, as
South End Beach Week
nears its conclusion. 10 p.m. Free; VIP tables available, yussra@oakroomclt.com.
Oak Room
, 200 E. Bland St.,
oakroomclt.com
.
Indieglo
"Illuminate your party experience," the organizers say, and the night features Playboy Mansion's DJ LC a.k.a. model Laura Cavender. 10 p.m. $20; VIP tables available.
Label
, 900 NC Music Factory Blvd.,
labelcharlotte.com
.
Sunday, July 21
Epic Party Night
Taking place the third Sunday of each month, this party appeals to your visual senses, featuring a live VJ (video DJ). Your favorite songs will be synced to videos and shown on more than 50 HD TVs. Drink specials: $3 Bloody Marys and mimosas, $3 Smirnoff flavors, $4 fireball shots, and $15 domestic buckets. 9 p.m. Free.
StrikeCity
, at EpiCentre, 210 E. Trade St.,
strikecitycharlotte.com
.
Verify dates, times, prices, and other info at the web addresses listed for each event.
Be sure to bookmark www.charlottemagazine.com/Blogs/Dusk-Till-Dawn to stay plugged into Charlotte nightlife. Follow me on Twitter @HollidayInk; email me at jarvish@grownpeopletalking.com.